Want to create a new employee? Couldn't be any easier! 
Open Team Management and click on "New Employee".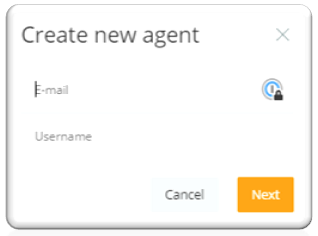 Enter the employee's e-mail address and user name, then click "Next" to confirm the information you provided. During the next step, you grant rights to the employee and assign him/her to the channel(s) for which he or she is receiving the rights. 
From this point on, the new employee is in our system just like any other Cockpit user and is entitled to take advantage of our Setup and Support team if needed.