Want to create a new employee? Couldn't be any easier! 
Open Team Management and click on 'New Agent'.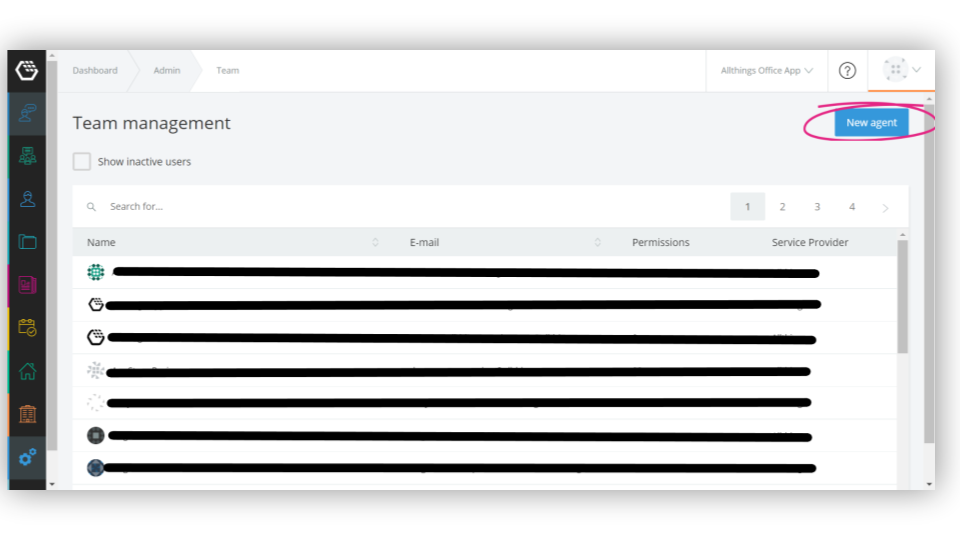 Enter the employee's e-mail address and name, then click on 'Next'.
By selecting 'This user belongs to an external service provider' you can assign the employee to a previously created service provider. This gives you the option to administer external service providers such as contractors and craftspeople using the Team Management tool.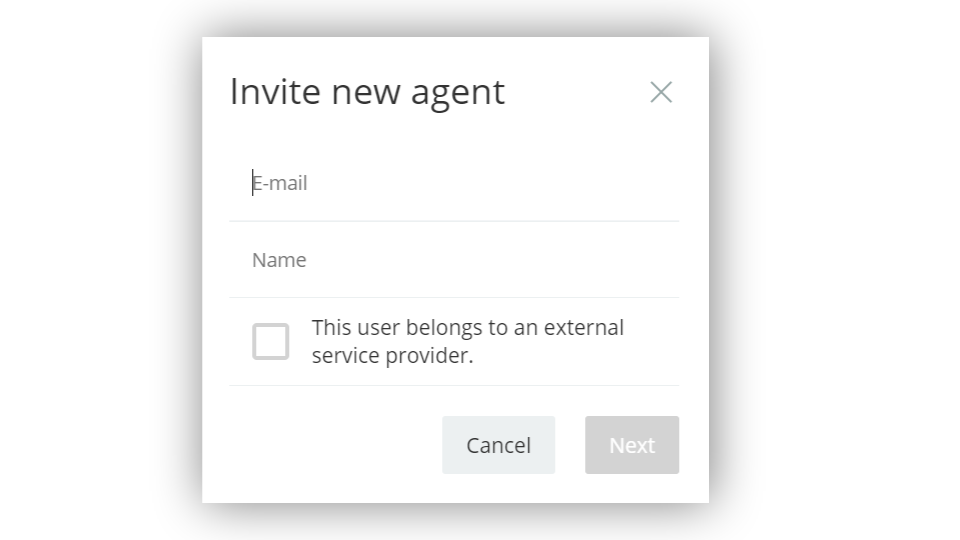 During the next step, you can grant permissions to the employee and assign him/her to the channel(s) for which he or she is receiving the permissions. You can choose from the following options:
Standard user: This pre-set configuration gives your employee all permissions for daily tasks, such as for the Service Center, Pinboard and informational articles.
Standard administrator: This user includes all permissions for a standard user as well as additional rights for administrative tasks, such as team management and app settings.
External user: This user setting is only available if you've already created external service providers. This permission allows the Service Center to be used exclusively as an external service provider.
None (user-defined permissions): this allows you to assign individual permissions to your employees.