Step 1:
Open your Master Data and select the corresponding unit. You can either enter it into the
search field or click through the property and building to find the right unit on your own.
There you'll find a list of your tenants and a button to invite a new tenant: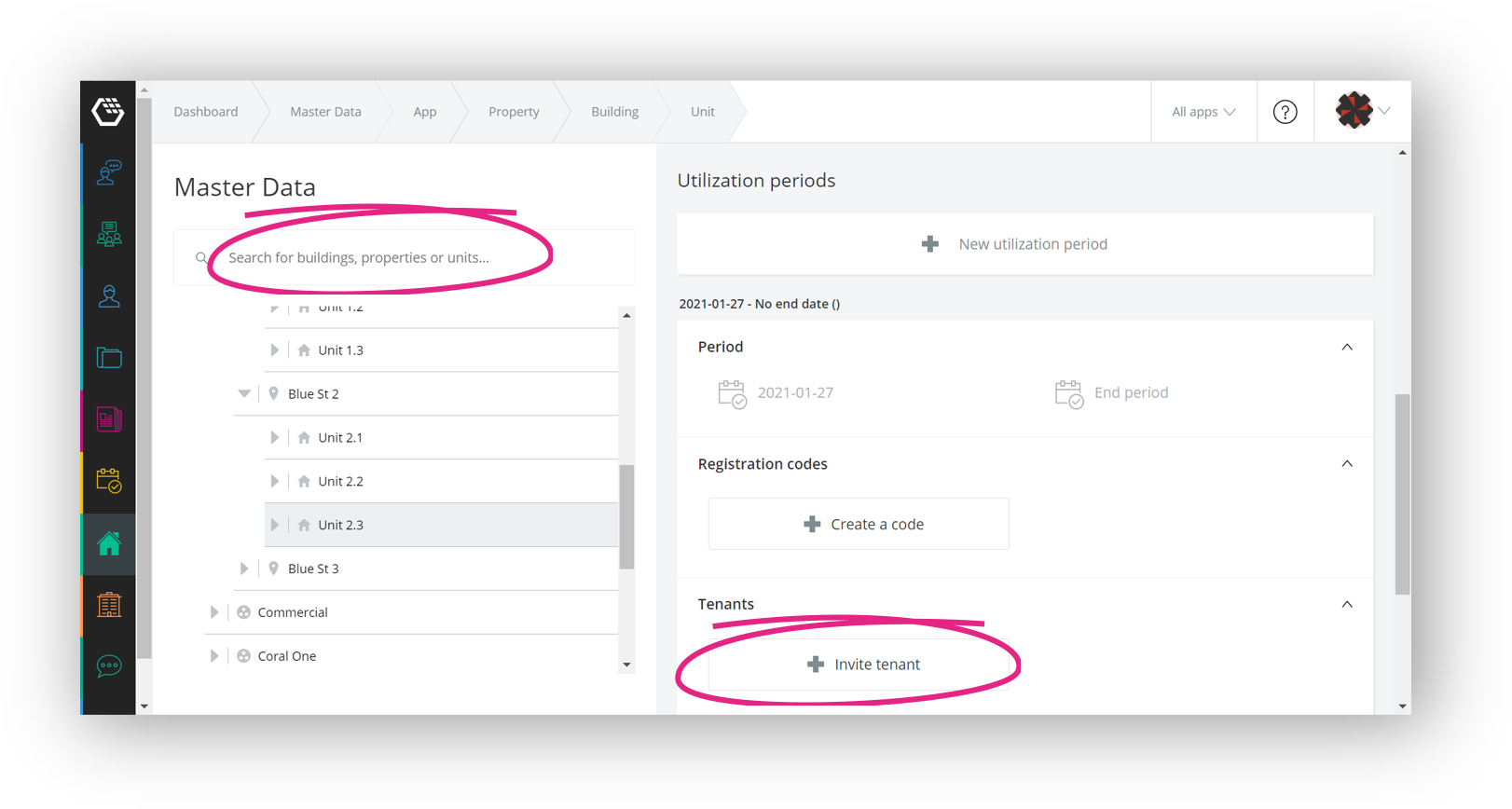 Step 2:
This will open up a window where you can enter the e-mail addresses of the tenants. Then click
Step 3:
The app user will then receive an e-mail with a link for registration. Clicking on 'Register
now' will conclude the registration process for the app user.