This feature lets you create rules for automatic Service Center ticket assignments. To get started, simply click on the administration area in the cockpit and select Role Management.
Role Management
The Team Admin role lets you create new roles and assign a unique name to each of those new roles. You also have the option of modifying the Service Center categories and assigning them to the roles.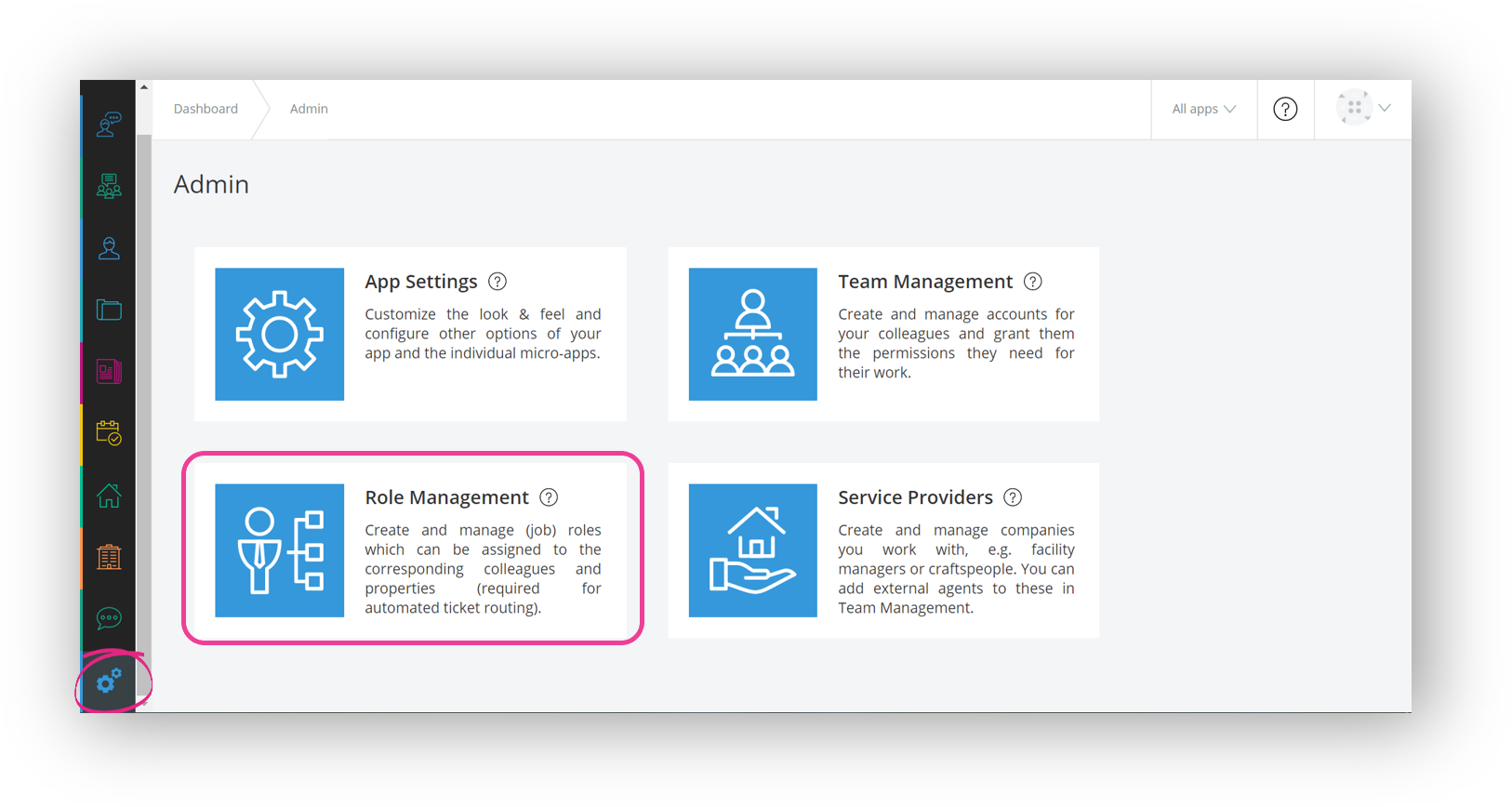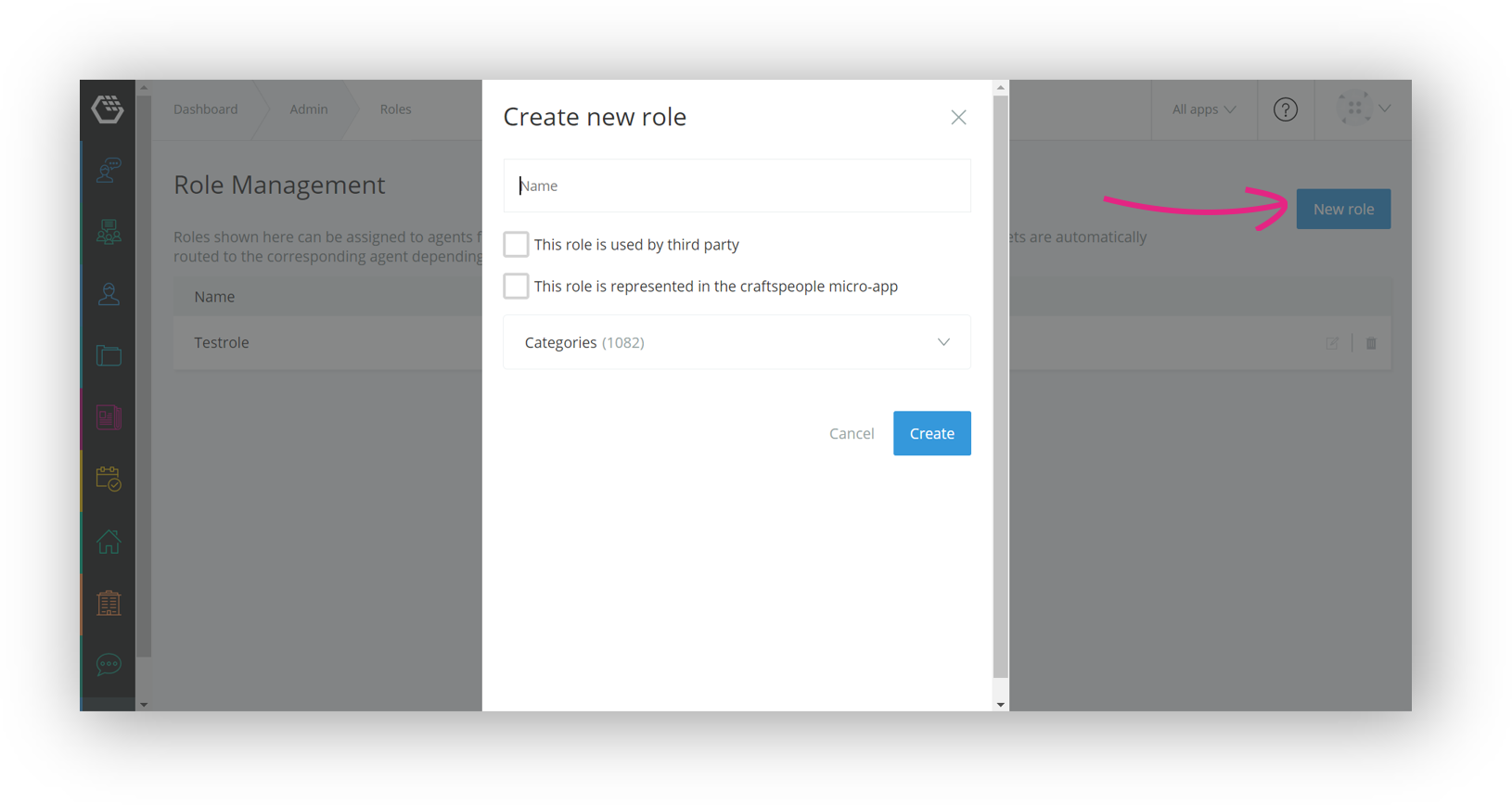 Assigning roles via Master Data
The Master Data area of the Cockpit lets you assign different roles to your employees. You can assign several roles to an employee but note that only one employee can be assigned to each role and property.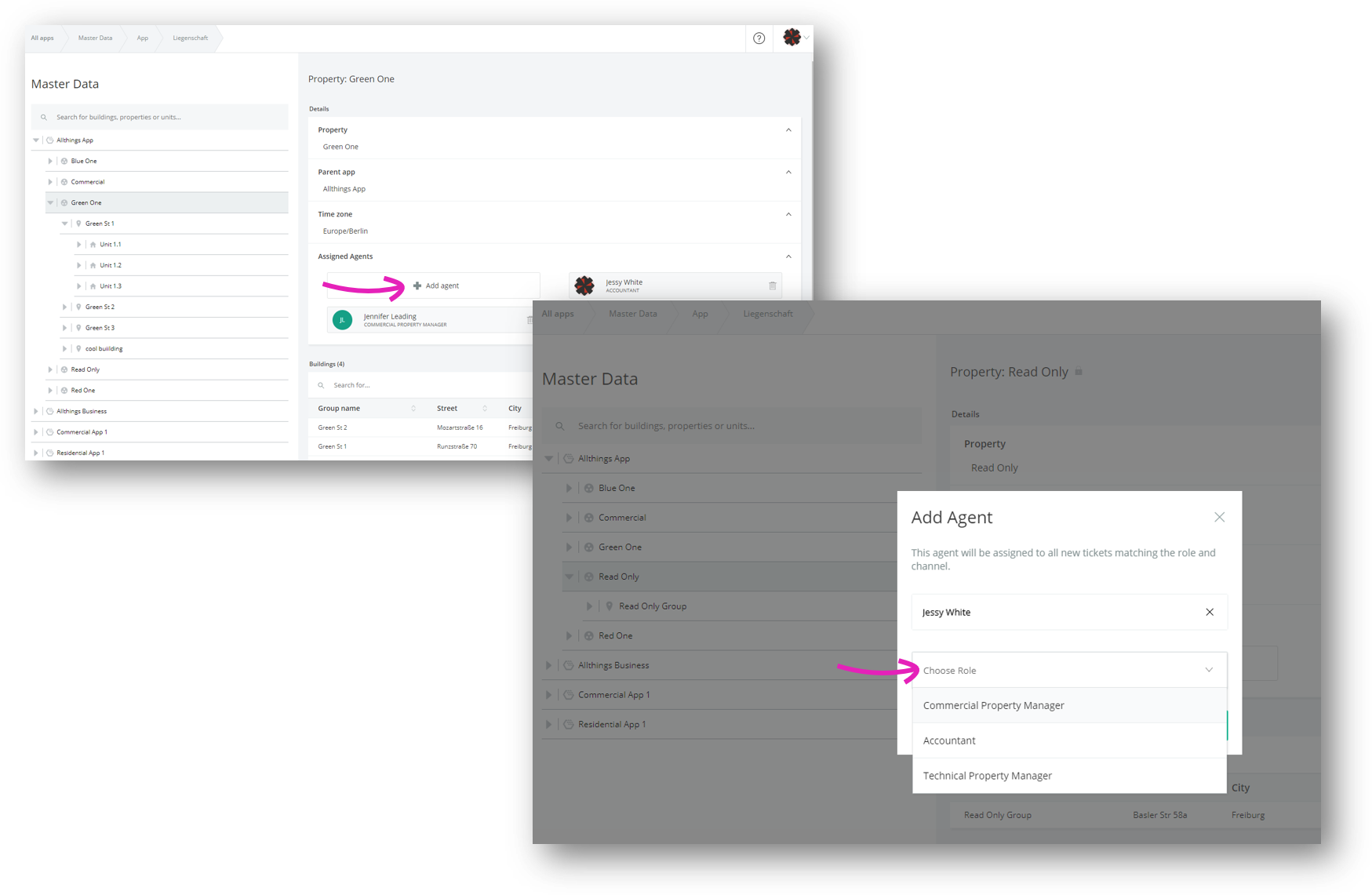 As soon as a ticket with a corresponding category has been created, the employee responsible receives a notification and is assigned to the ticket. If the category of the ticket does not correspond to any of the roles, the ticket will not be assigned automatically and all responsible employees will be notified.
Please note:
You need the 'Team Admin' permission to access Role Management.
To be able to use the feature to its full extent, i.e. including role assignment via master data, you also need the 'Master Data Admin' permission.
A category can only be assigned to one role. It is not possible to assign a category
to multiple roles.
A role can only be assigned once per property.