You'll find your profile settings under 'Settings' in the app menu at the lower left.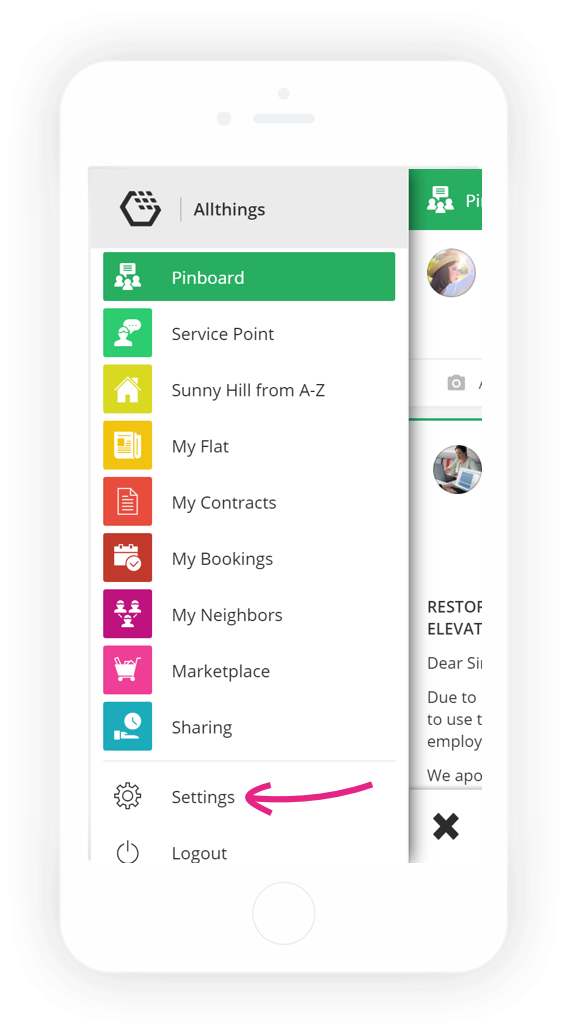 Upload your profile pic and please use your real name. That way your community knows who they're dealing with. Please enter your phone, as well, number so your property manager can contact you by phone if anything urgent pops up. If you'd like, you can also write a couple of lines about yourself under 'Profile text'.
You want to change the app's language setting? No problem. Just click on 'Settings' and select your preferred language under 'Language'.
Changing the frequency of the summaries is a breeze. Choose between 'daily', 'weekly' or 'never'. Of course, you can also change these settings again at any time. Important: You are the only one who can change the frequency of these e-mails in your app settings. You cannot unsubscribe to important notifications such as urgent information from your property manager or messages from us that we are obligated to send you (like changes to the Terms of Use).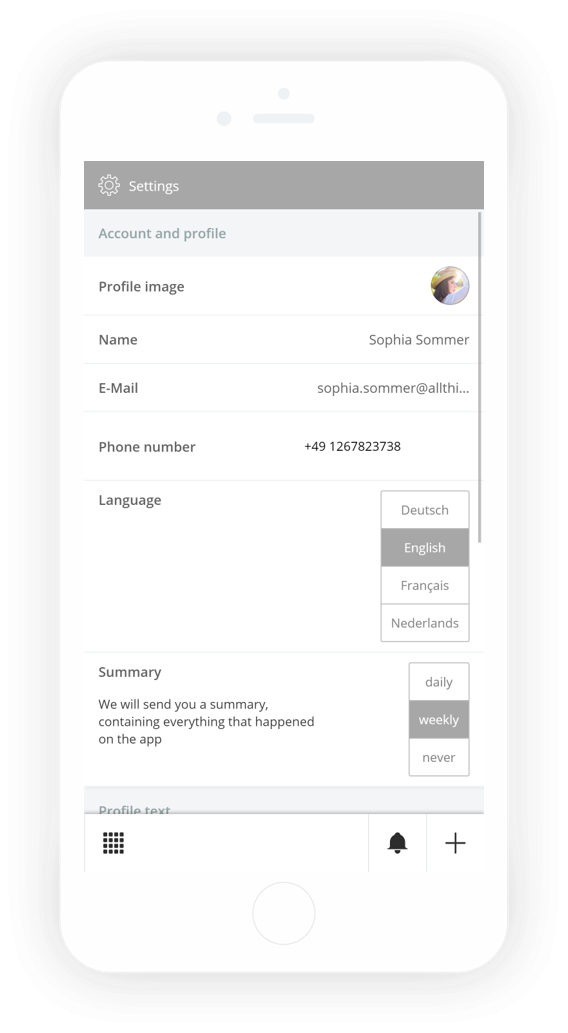 You can also change your password.