You can delete your account yourself at any time without specifying any reason.
To do so, go to "Settings" and scroll down to "Delete my user".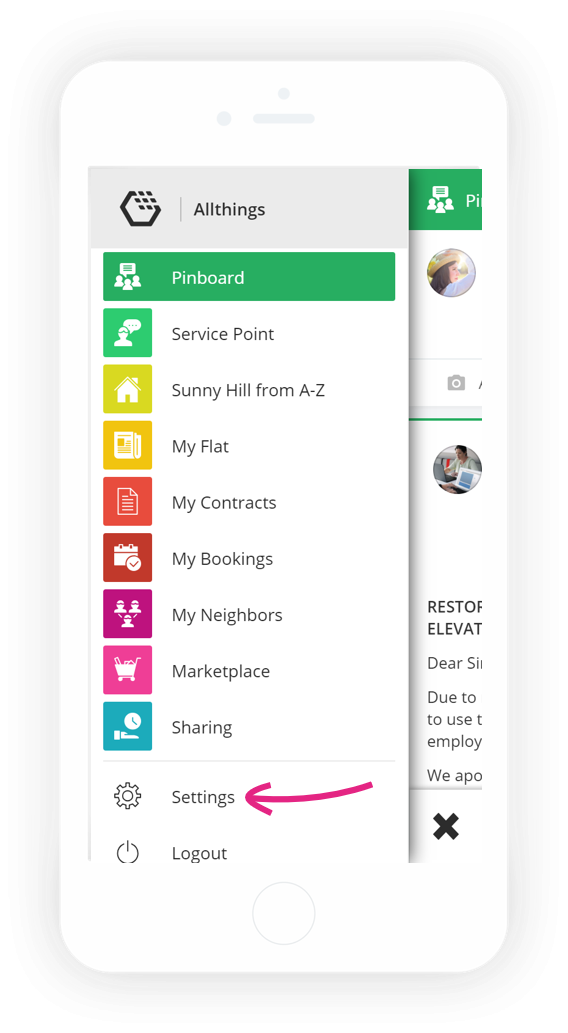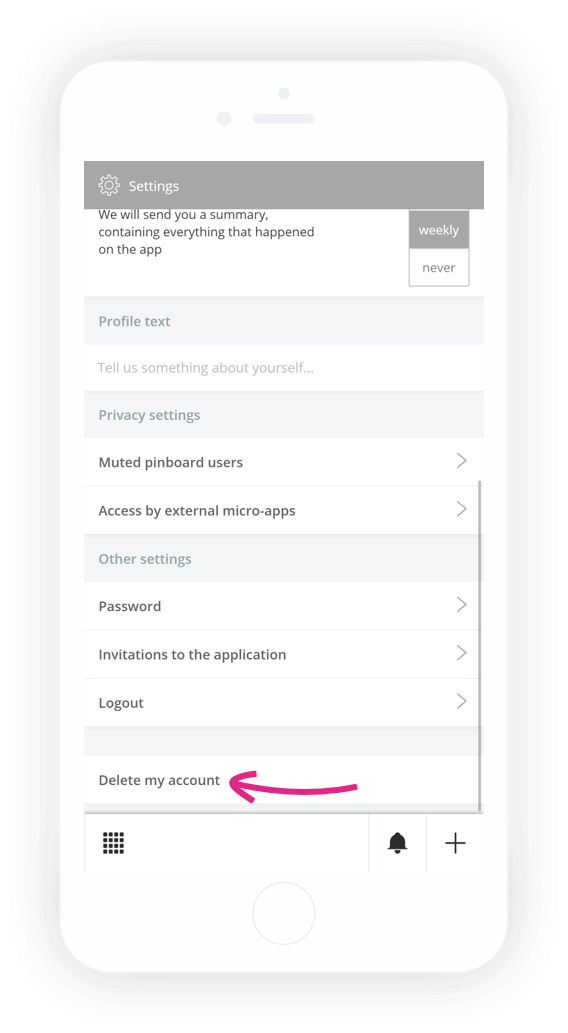 Enter your e-mail address and confirm. That's all there is to it.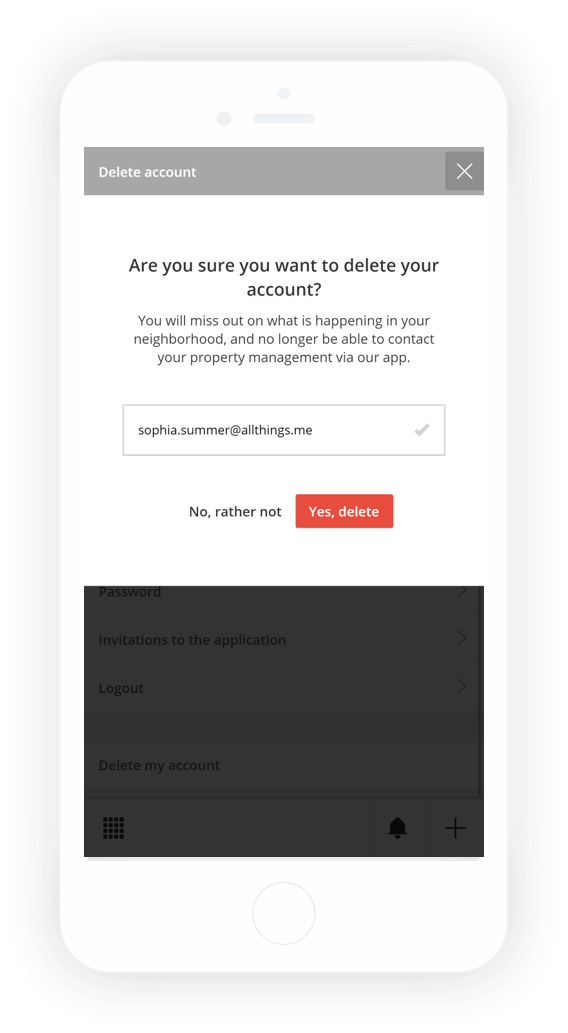 We do have one last request, though. Since our product is still extremely new, we'd appreciate it if you could take our survey. Topic: What do you think about our app? Your opinion is important to us and helps us get even better.
Stop by and check us out again some other time. We work hard every day to continue enhancing our app. Who knows - maybe next time you might just find what you're looking for!