Would you like to add another document to an app? No problem! Go to the Documents folder and click the correct app. You can now use the green button in the upper left-hand corner to add a new file.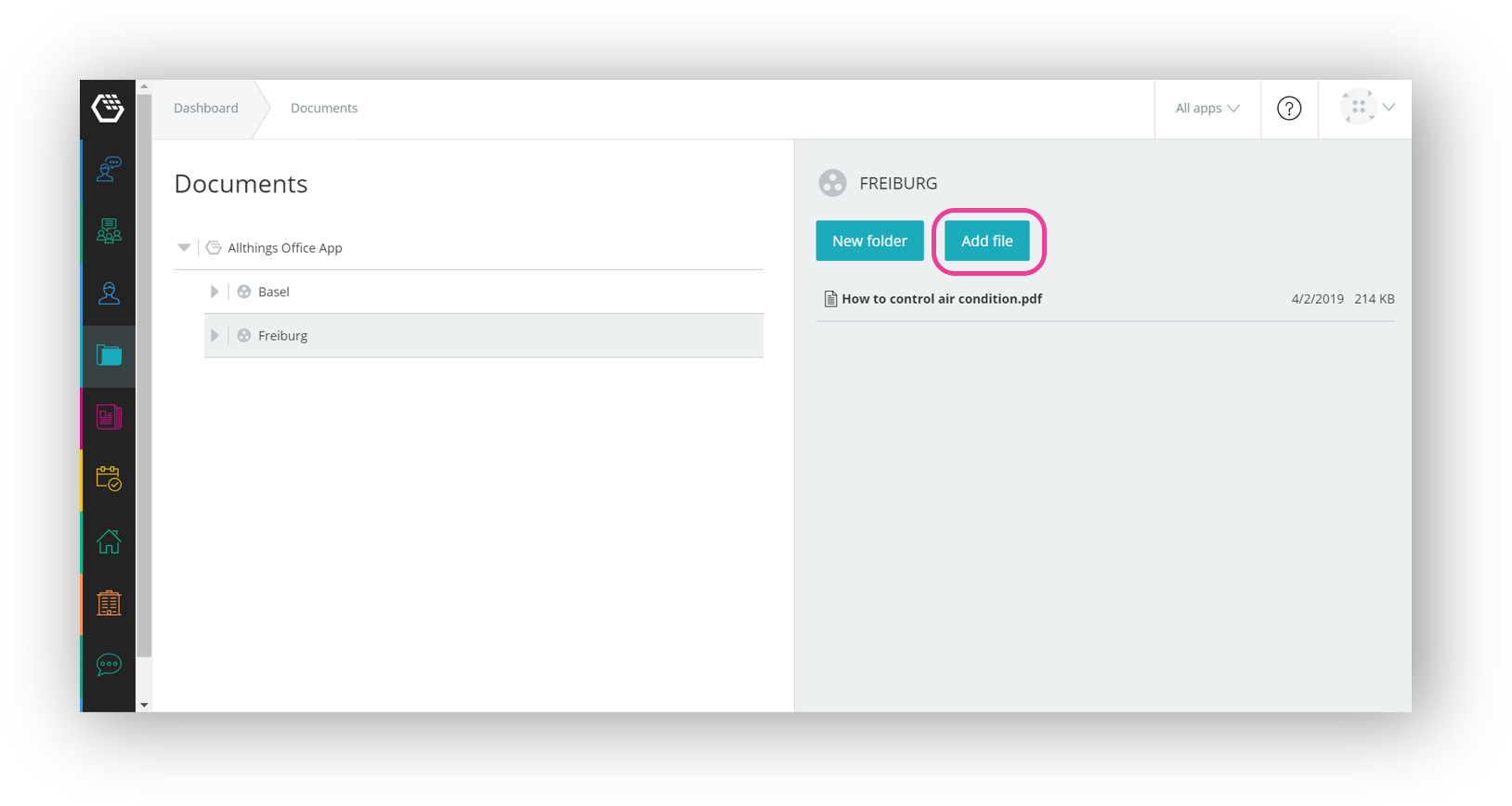 If you want to create a new folder first, click on the 'New folder' button and give it a suitable name. The new folder will automatically be inserted into the list alphabetically. Mouse over the folder, click the 'Add file' icon and upload the desired document.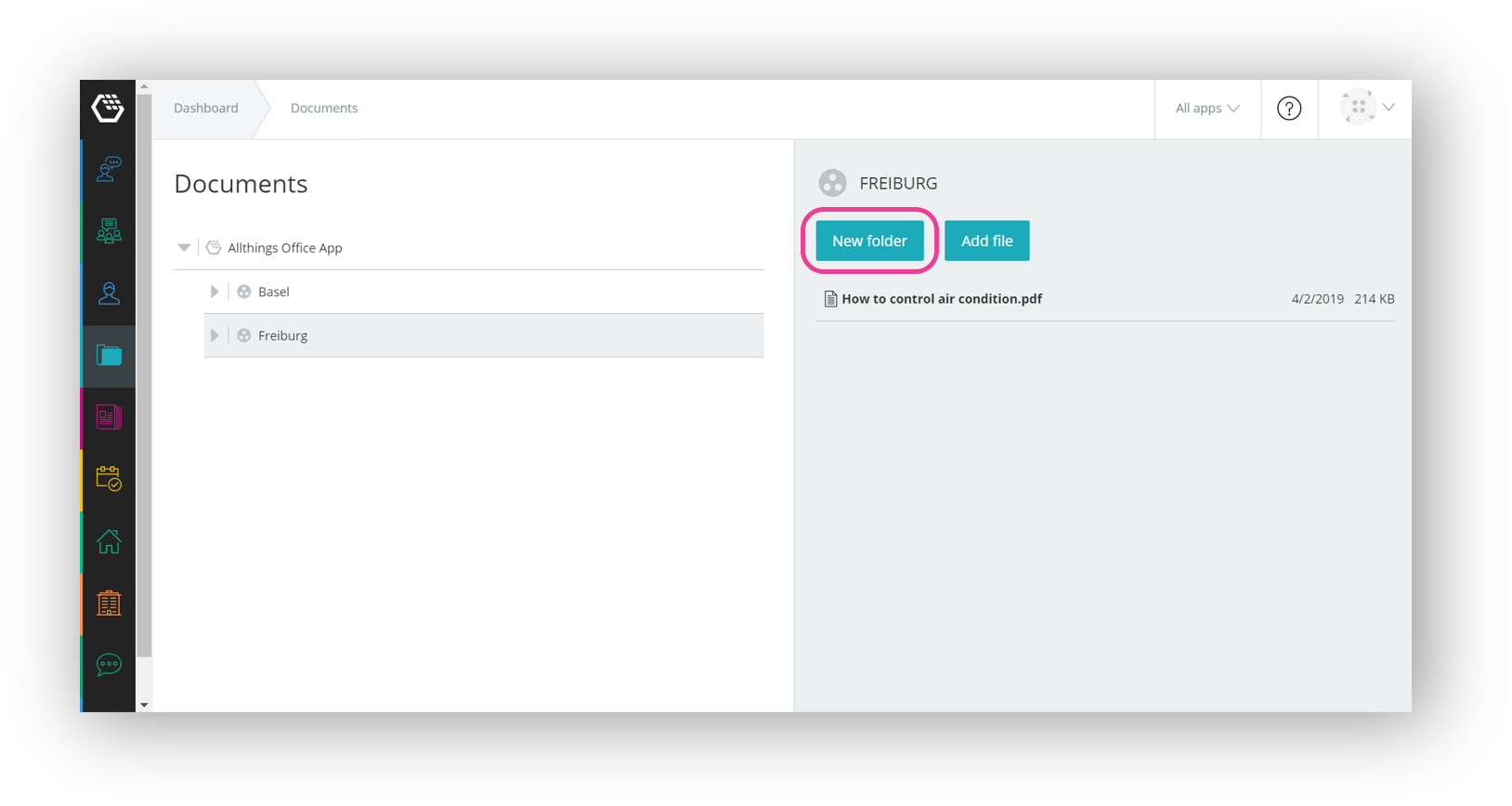 Of course, you also have the possibility to rename documents or folders at any time. Simply click on the 'paper-pen symbol' to the right of the corresponding name.
If you no longer need a folder, you can also delete it. Please note: If you delete a folder, all documents contained in that folder will also be deleted.