The Service-Center is the hub where all incoming requests and inquiries land that were created using the micro app's Help Desk or Service Point. This Cockpit feature facilitates direct communications between building management and the app user.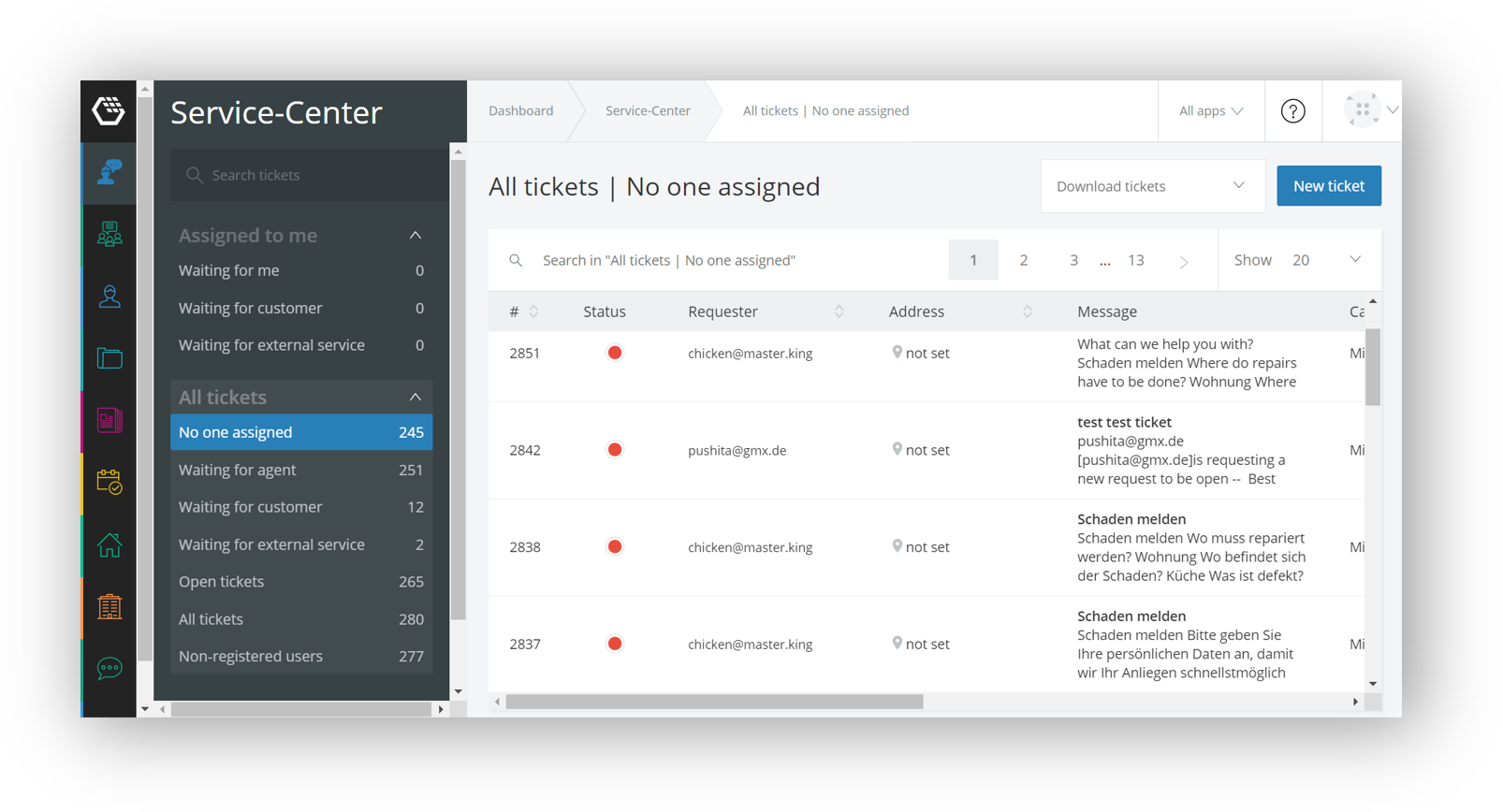 In the Service-Center, you can manage all the requests and inquiries in the form of tickets. First enter a subject and details about the tenant. Then select a category, such as report damage, order documents or questions about service charges. If the category or subject of an existing ticket seems inappropriate, you can adjust them manually.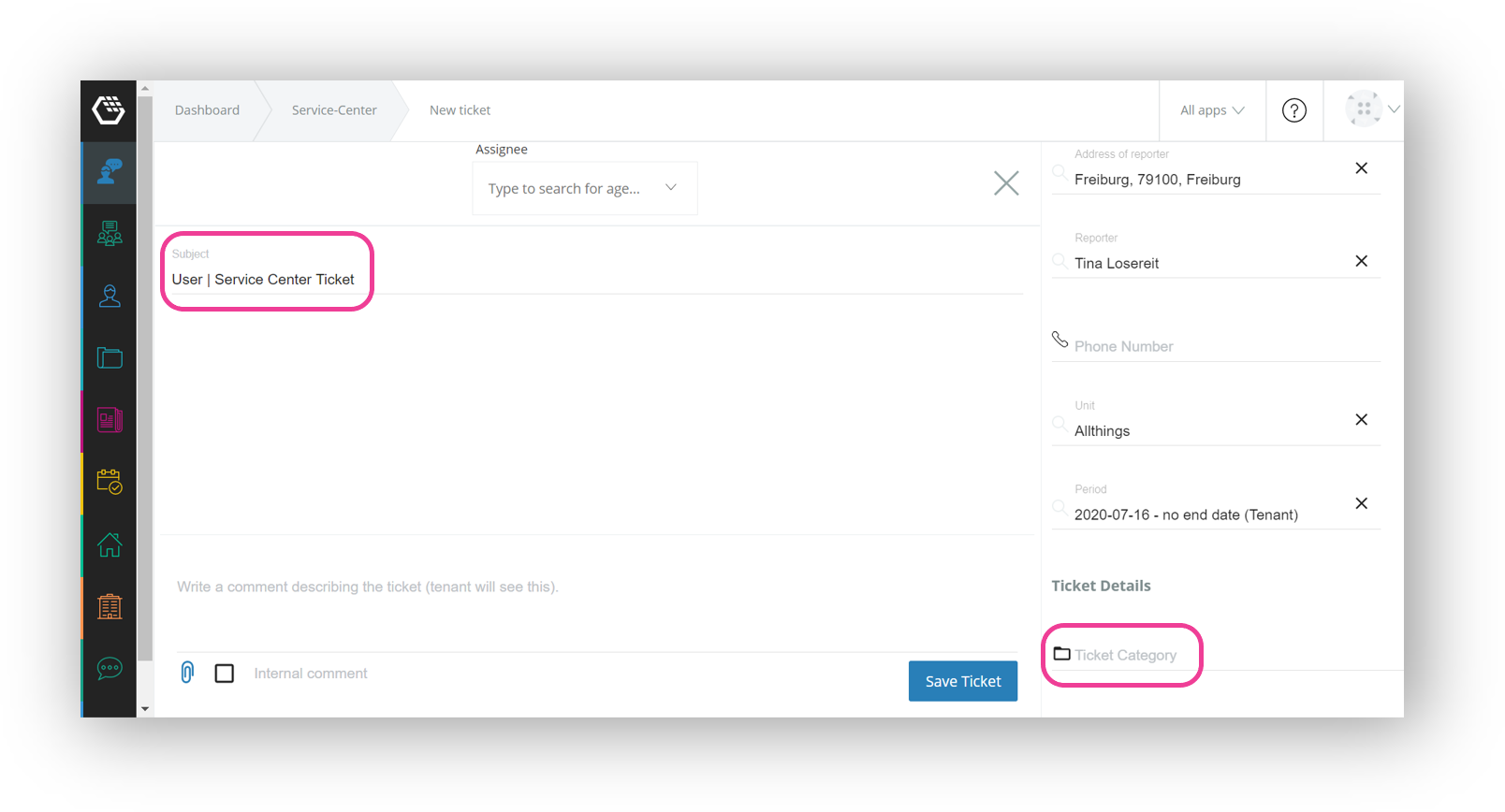 You can handle the tickets yourself or even forward them to another agent or external service provider responsible. To do so, go to "Agent" and select the relevant person. Plus, each ticket can be assigned a status.