Inviting a new tenant to join the app is both quick and easy.
To do so, go to 'Master Data', select the desired property and choose the apartment you want to rent out. Then simply click on the 'Invite tenant' button.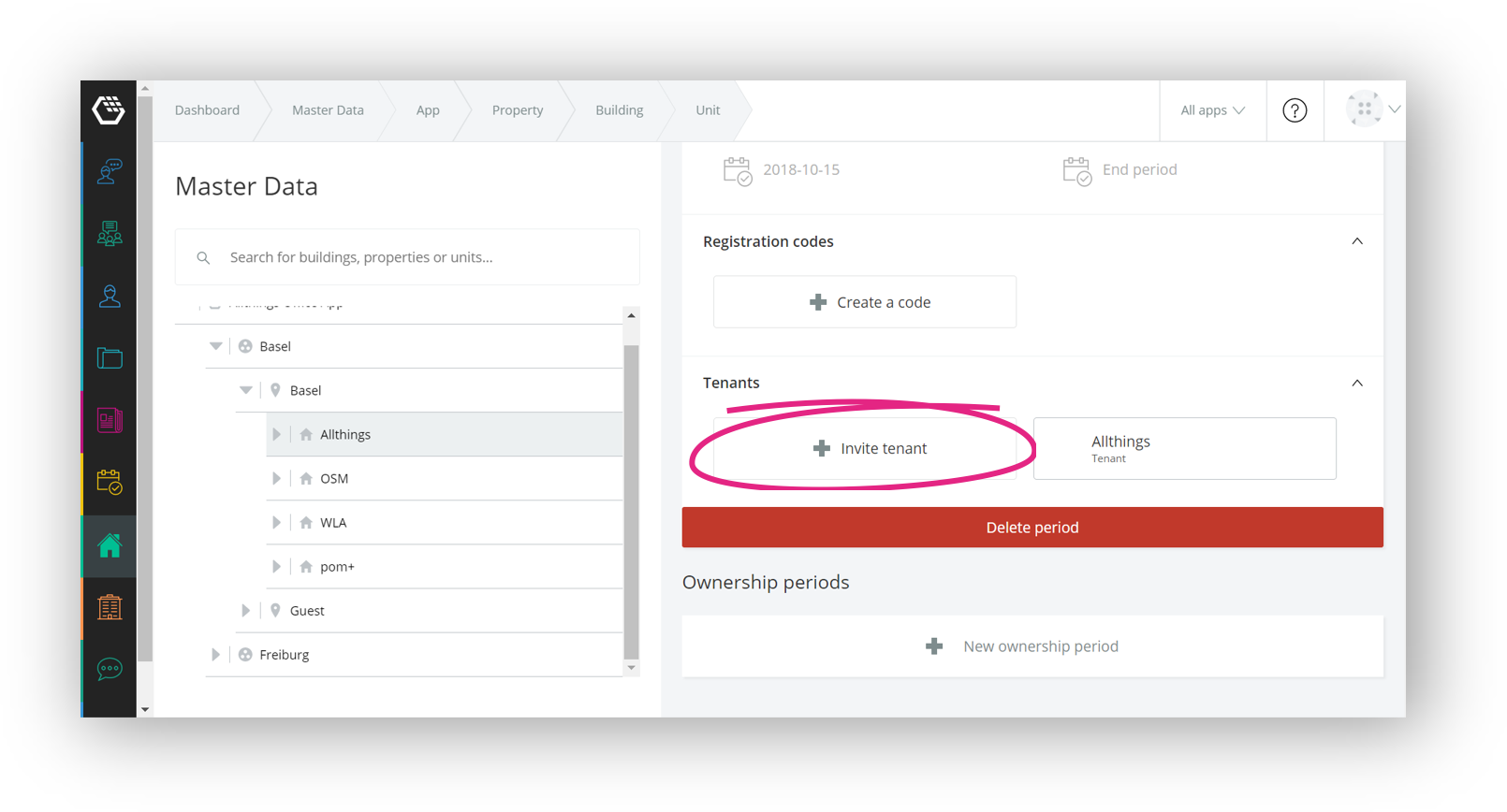 Enter the e-mail addresses of the tenants and confirm the step by clicking on 'Invite'.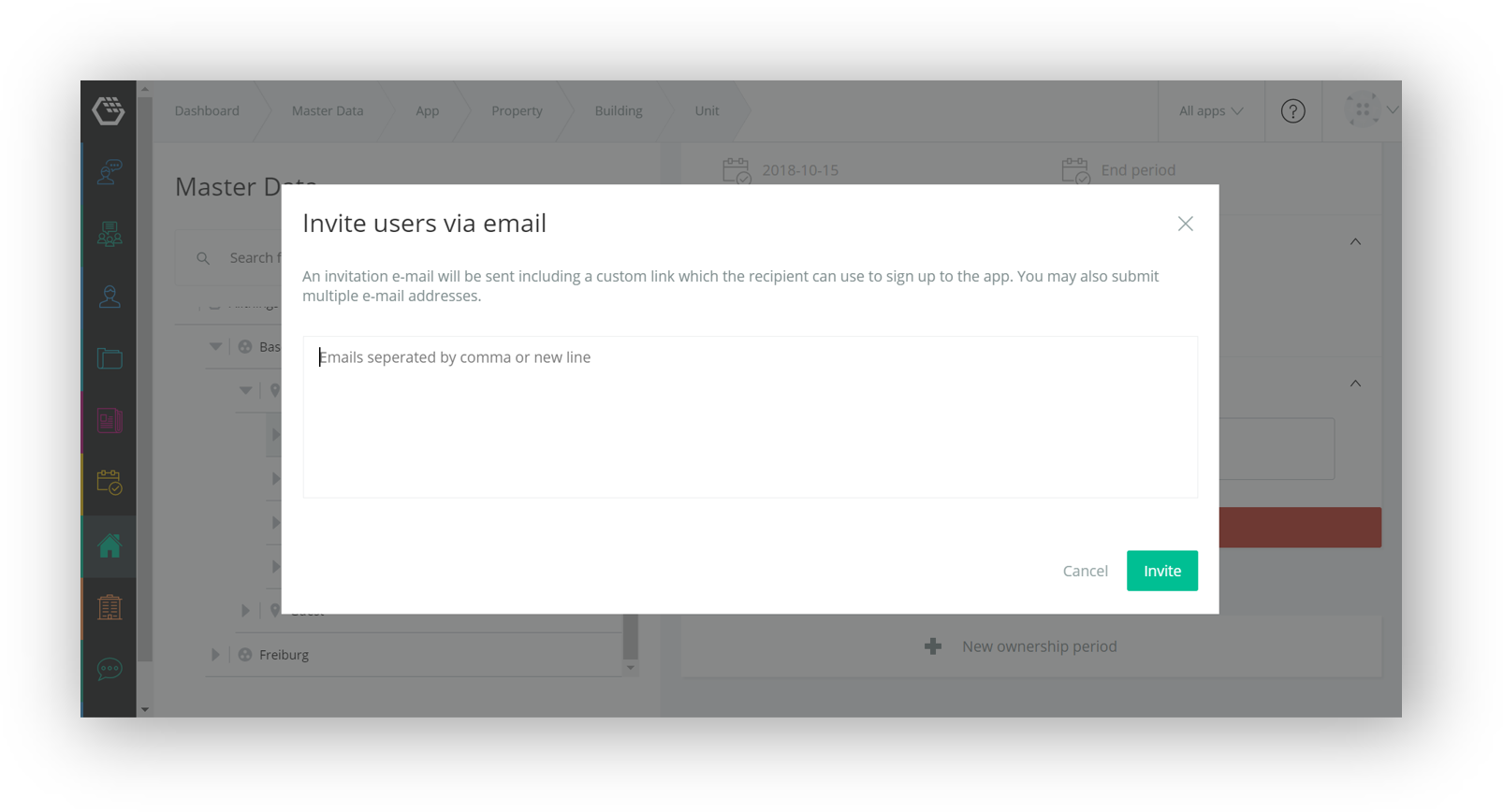 The tenant will then receive an invitation requesting him or her to click on the green button and confirm the invitation.