You have the possibility to add custom items to the Master Data.
For example you are able to save doorbell signs for each utilization period, determine a place for the second key, note the entrance code, the WiFi name and code or any other specific information about a particular property, building or unit.
You can access this information directly from the Master Data in the Cockpit without having to use any external sources of information.
When you choose any property, building or unit you will see a menu icon in the upper right corner. If the menu is green, there are already saved items for the chosen property, building or unit. If it is grey, there are no items yet.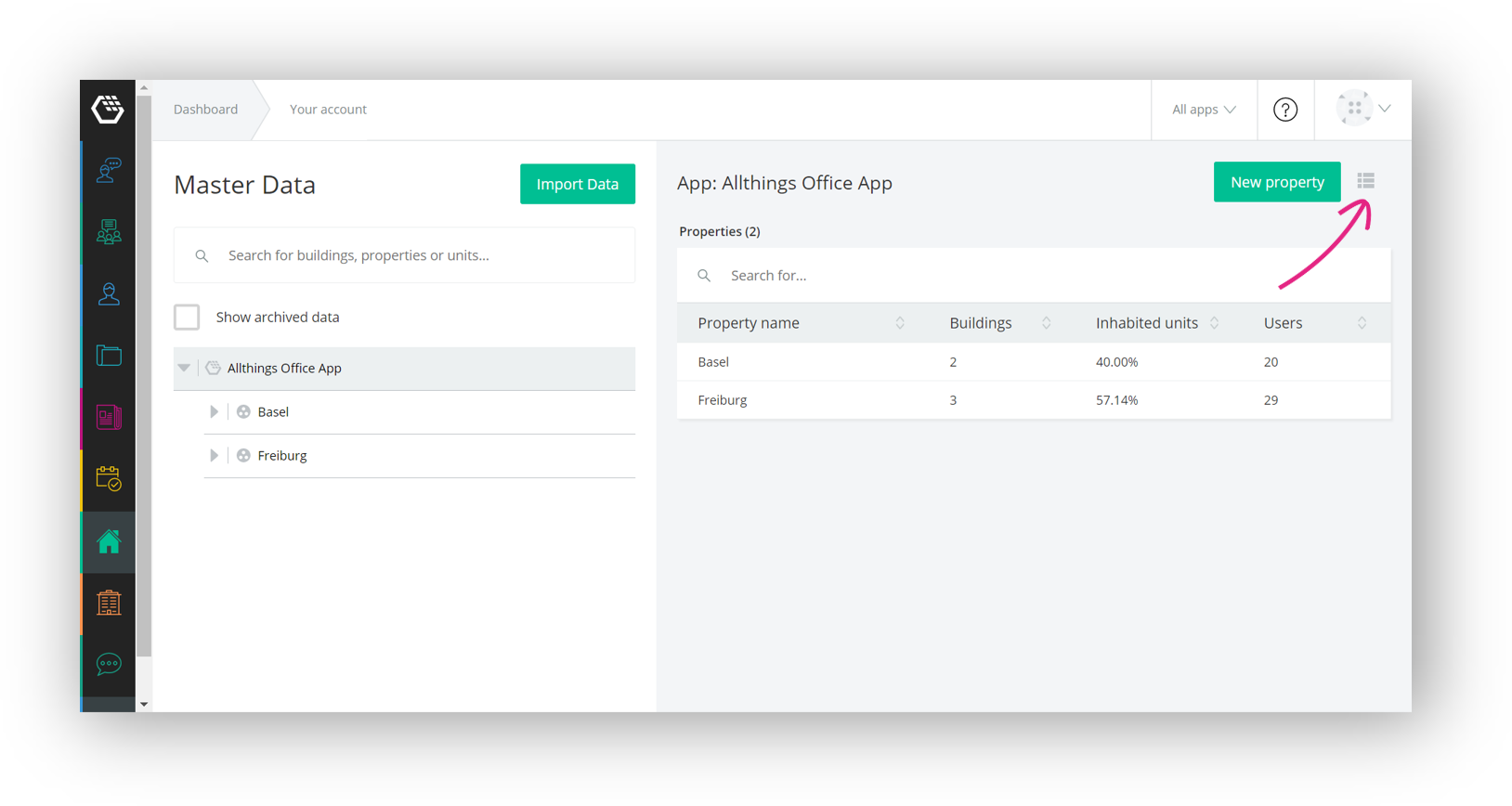 By clicking on the menu a side window with a list of created items or an empty list, if no items have been created before, will open. You can now add new items to your Master Data and edit or delete the items which are already in the list.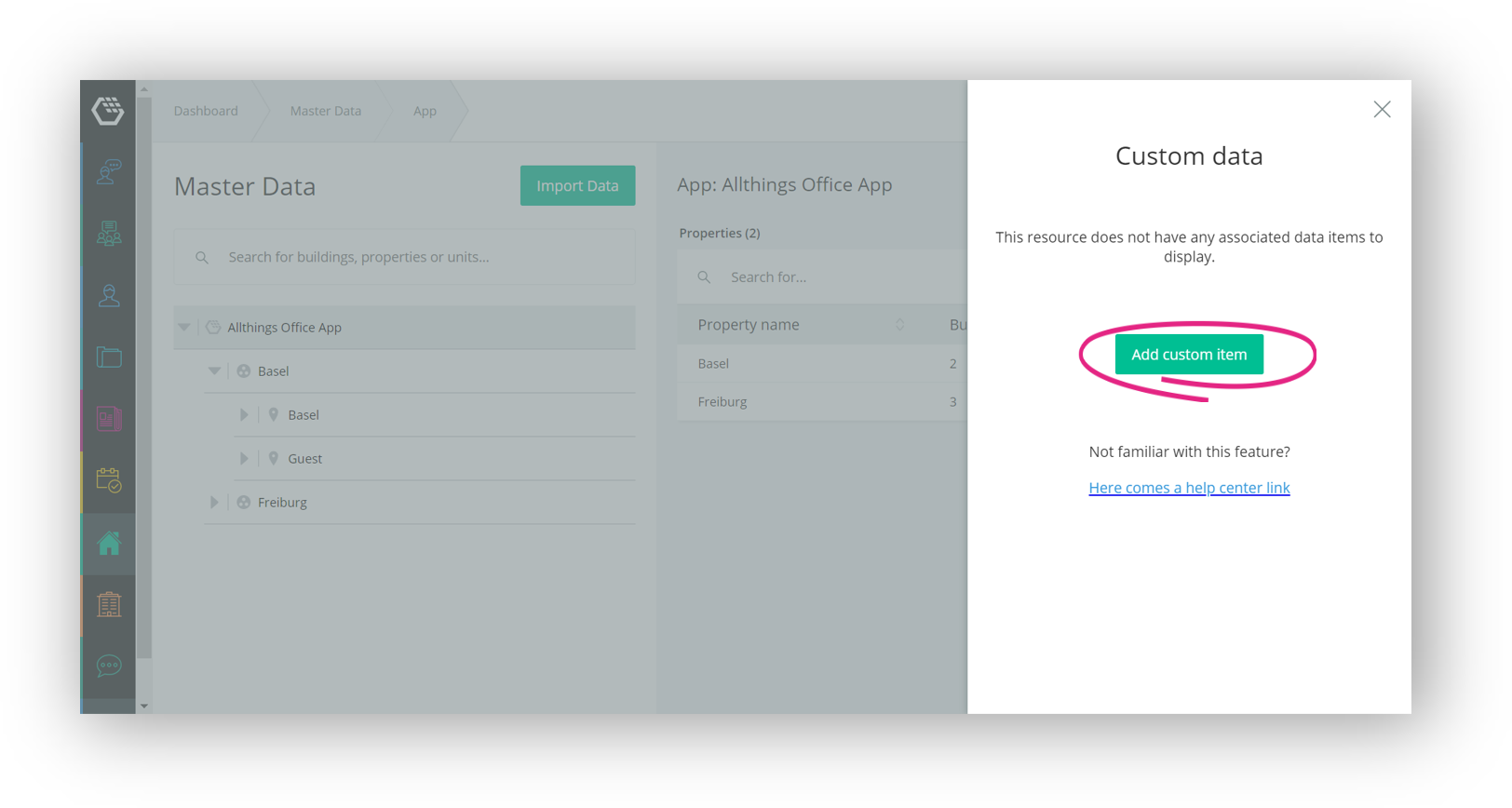 It is possible to mark an item as 'unique item', that will not allow to create another item with the same name within the same property.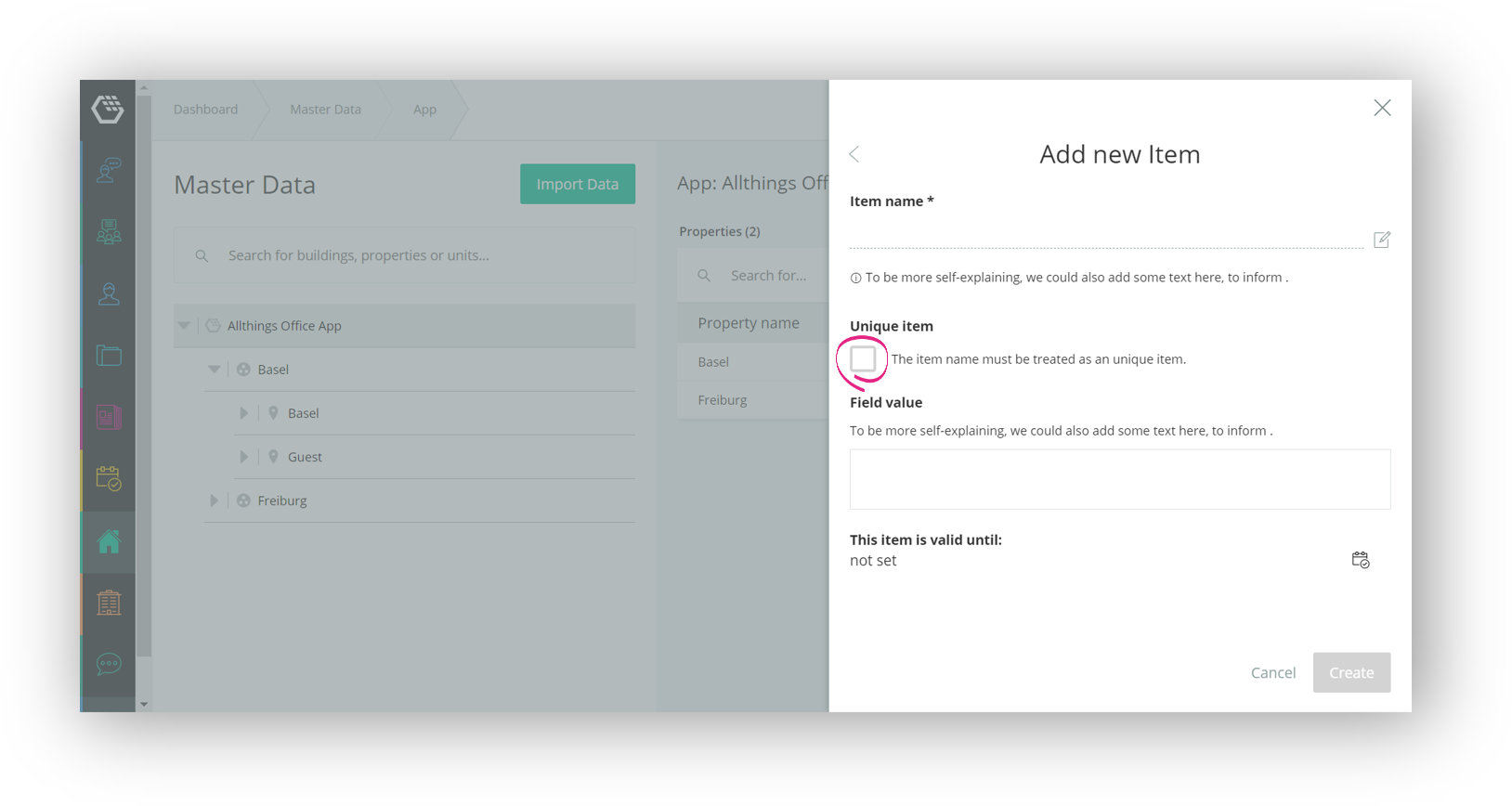 Saved data is only visible for agents with Master Data admin rights and is not shown anywhere to tenants.