Allthings Insights allows you to get an overview of relevant statistics of app and cockpit usage within your buildings. The entire data history of the app is available to you for this purpose.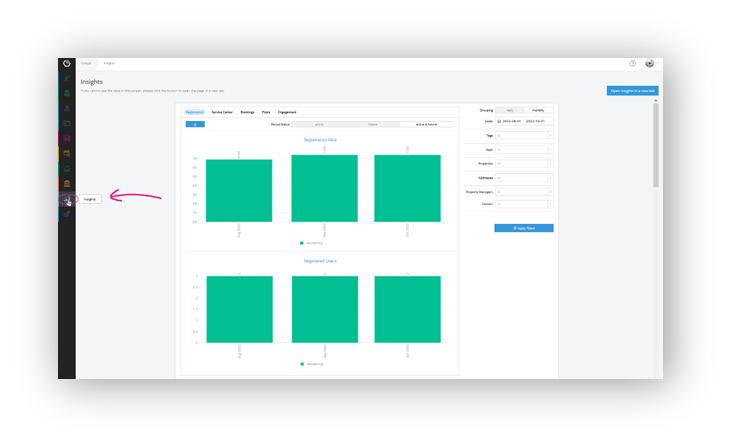 More accurate data analysis through filters
To the right side of your screen you will see a large selection of filters. Use these filters to define datasets more precisely.
After you have customized your filters, click on "Apply filters" to apply them as well.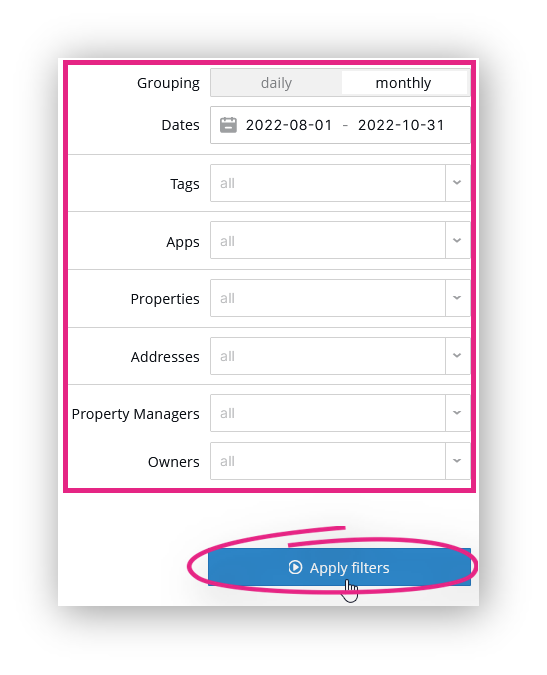 Graphic data as CSV file
Simply download the data of the desired graphic as a CSV file. To do this, click on the download button above the respective graphic.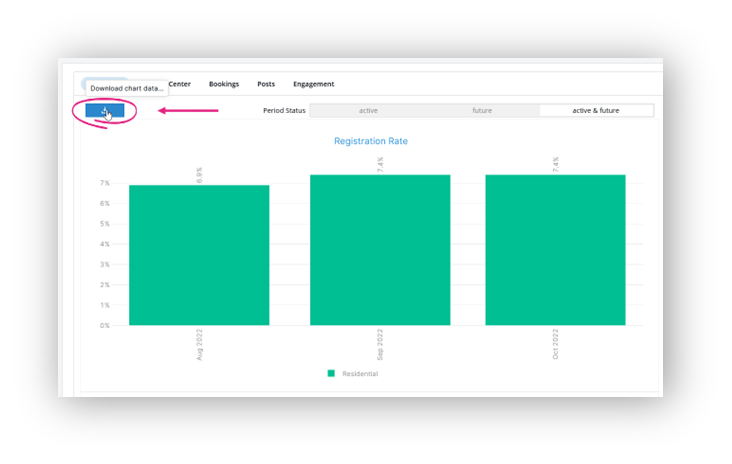 Open Insights in a new tab
If you want to open Insights separately, click on "Open Insights in a new tab".
→ This function can also be used if a graphic is not displayed correctly in Cockpit.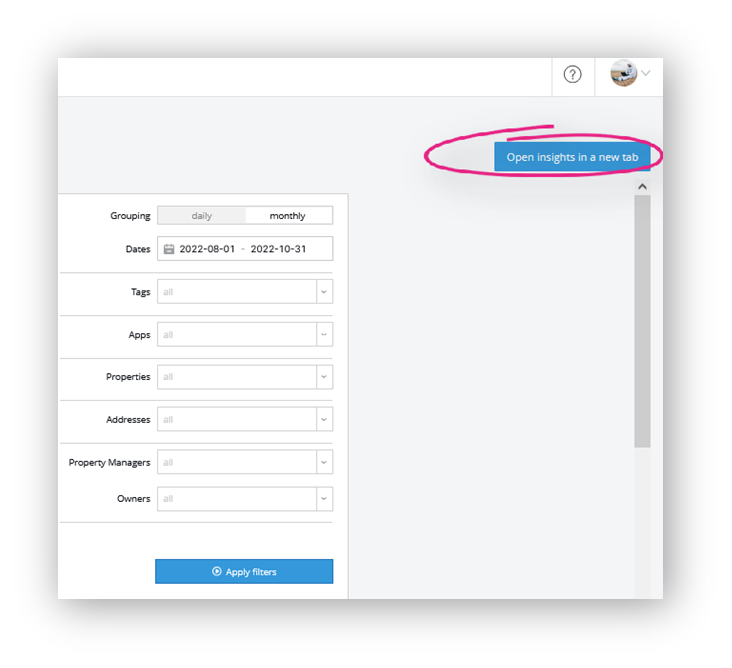 To get access to Allthings Insights, you need the "Insights User" permission.
Since this permission can currently only be granted by Allthings, please contact your app admin to request the "Insights User" permission from us.
You can find an overview of all permissions here.