Content
Invitation of imported tenants
In the selection "Invited & imported tenants" with one click you have the possibility to:
invite all already imported tenants
to send an invitation reminder to all already invited tenants.
These options will be displayed after you click on the three dots in the upper right corner.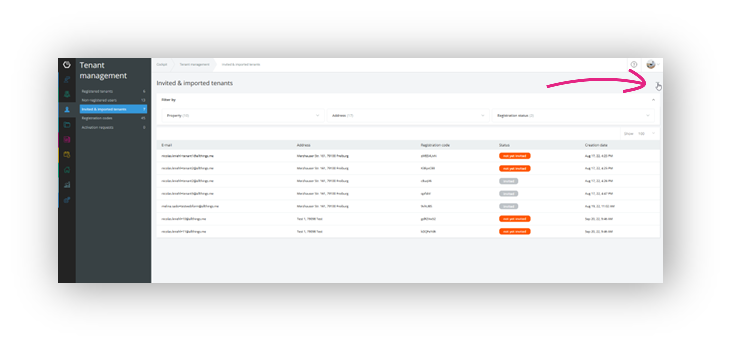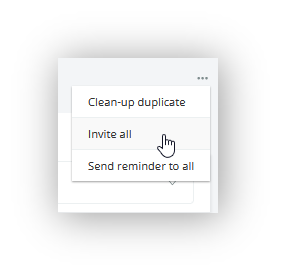 How to invite a selection of tenants can be found here.
Cleaning up duplicates
Since there are multiple ways to register for the app, your tenants may have already done so independently.
Now that you have performed a new import, you will find these people under both "Registered Tenants" and "Invited & Imported Tenants".
To avoid your already registered tenants receiving an invitation to the app, first click on "Clean up duplicate". This will match the newly imported tenancy with the already registered one and merge them if necessary.
Send individual invitation reminders or withdraw invitations
As an alternative to reminding all tenants who have already been invited, you can also send a reminder to individual tenants or even withdraw their invitation. To do this, click on a tenant, then click on the three dots to the right of the name and then either 'Remove invitation' or 'Send Reminder'.