Your master data is the data foundation for everything you do on the Allthings platform. It is also the data basis for all partner solutions that are connected on the platform. That is why good data quality is very important.
With the help of the export function, it is possible for you to download the data and to compare it with other sources, such as the tenant profile in the ERP.
The tenant information is also included in the export. So it is possible for you to organize simple overviews, invitations for your new tenants or even whole marketing campaigns.
To download the data as a CSV file, go to "Master Data" and click on "Export all data".
This will download the complete dataset of master data including the tenant information.
Important to know: You can only download data to which you also have permissions.

If you have permissions for multiple apps and only want to download the dataset of one single app, click the "arrow icon" on the right side of the app's name.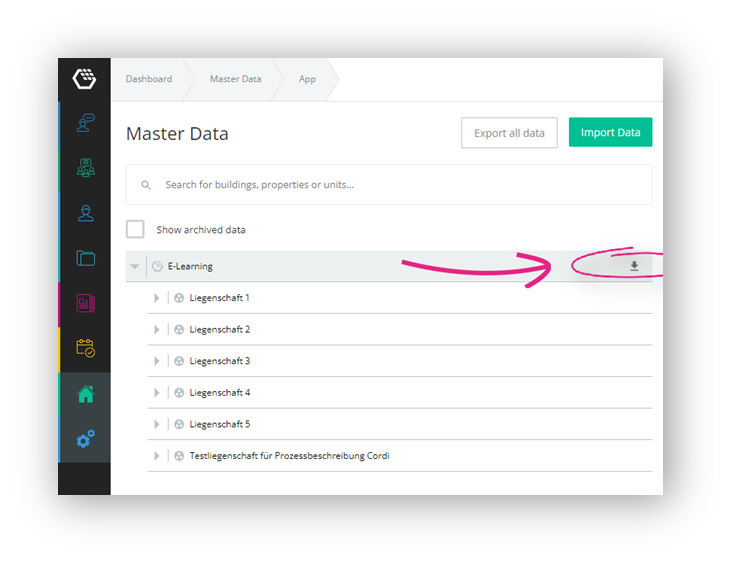 After you click the appropriate button, an information bar at the bottom of the screen will tell you that the request was successful and the data will soon be available in your download center.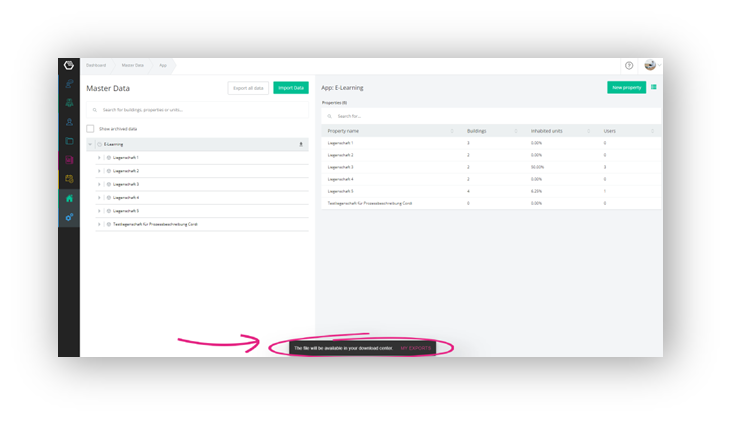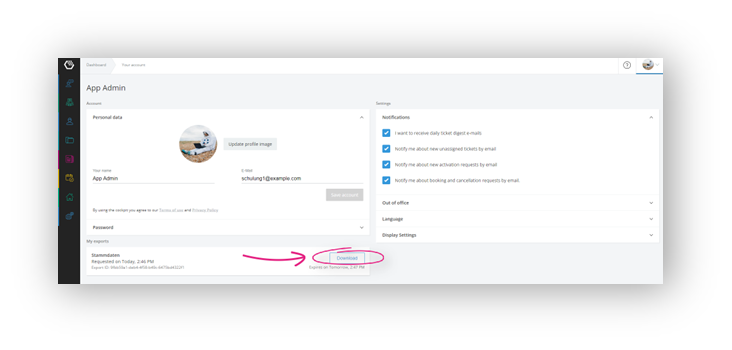 The download center is located in your user profile under "My exports". Here the link to the exported dataset is available for 24 hours. After that timeframe, it will be deleted for security reasons.
You will be informed about the availability of your export via email notification.