Enjoy a clear overview of your day-to-day tasks with the Cockpit Dashboard.
In just one glance, see how many tickets are waiting for you in "Issue Management" or whether a new booking has already been received for a bookable asset.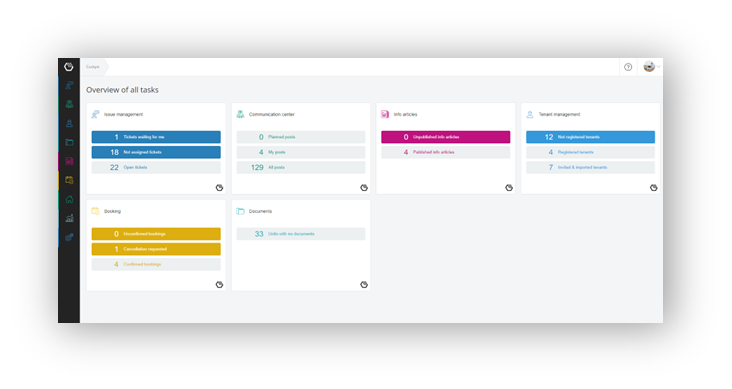 With one simple click, you can move directly to the respective function and e.g. immediately start working on the latest tickets received in "Issue Management".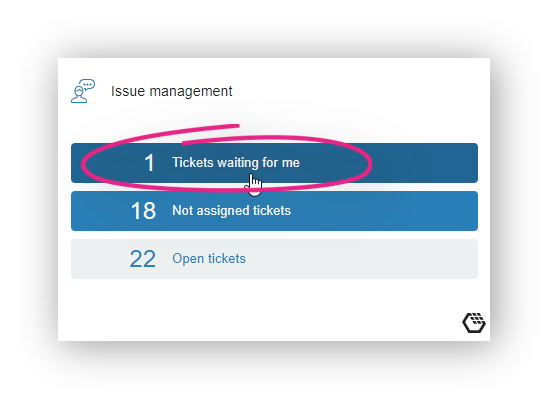 Arrange Dashboarding according to your wishes
As a property manager, you have numerous tasks to execute, but they all are different depending on the area you work in.
You have permissions for "Issue Management", "Pinboard" and "Booking", but you mainly come in touch with tickets and bookings? Arrange the cockpit card view according to your wishes.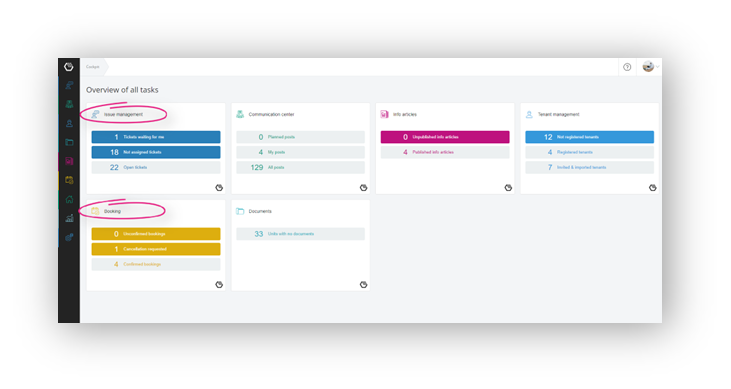 Use drag-and-drop to move the cards to your favorite position so that you can work with them the way you want.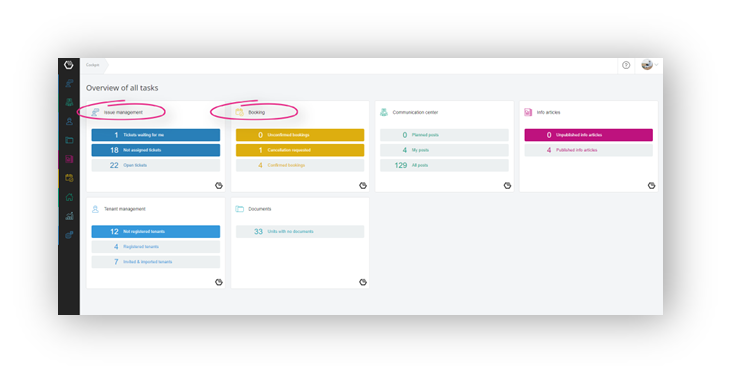 How can I get back to Cockpit Dashboard?
After you have completed your tasks in "Issue management" or another function and want to return to Cardview, click on the Allthings icon in the upper left corner of your screen. Then select "Cockpit" and you will be taken back to the Cockpit Dashboard.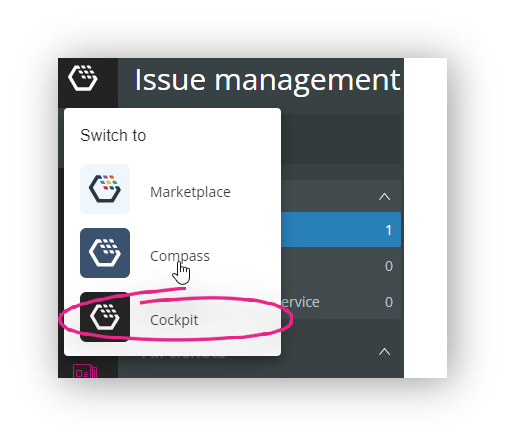 Under "Compass" you will find all the admin information that is available for you through your corresponding permissions.