Content
Creating a solution is the most important step and requirement for successful integration into the Allthings Marketplace, as well as the Allthings App.
Like the editing of the solution provider's information, the creation is also done in the administration section of the Allthings Marketplace.
Adding a new solution
Log in to Allthings Marketplace.
Navigate to the administration area.
Select the "Solutions" item and click the "+" icon.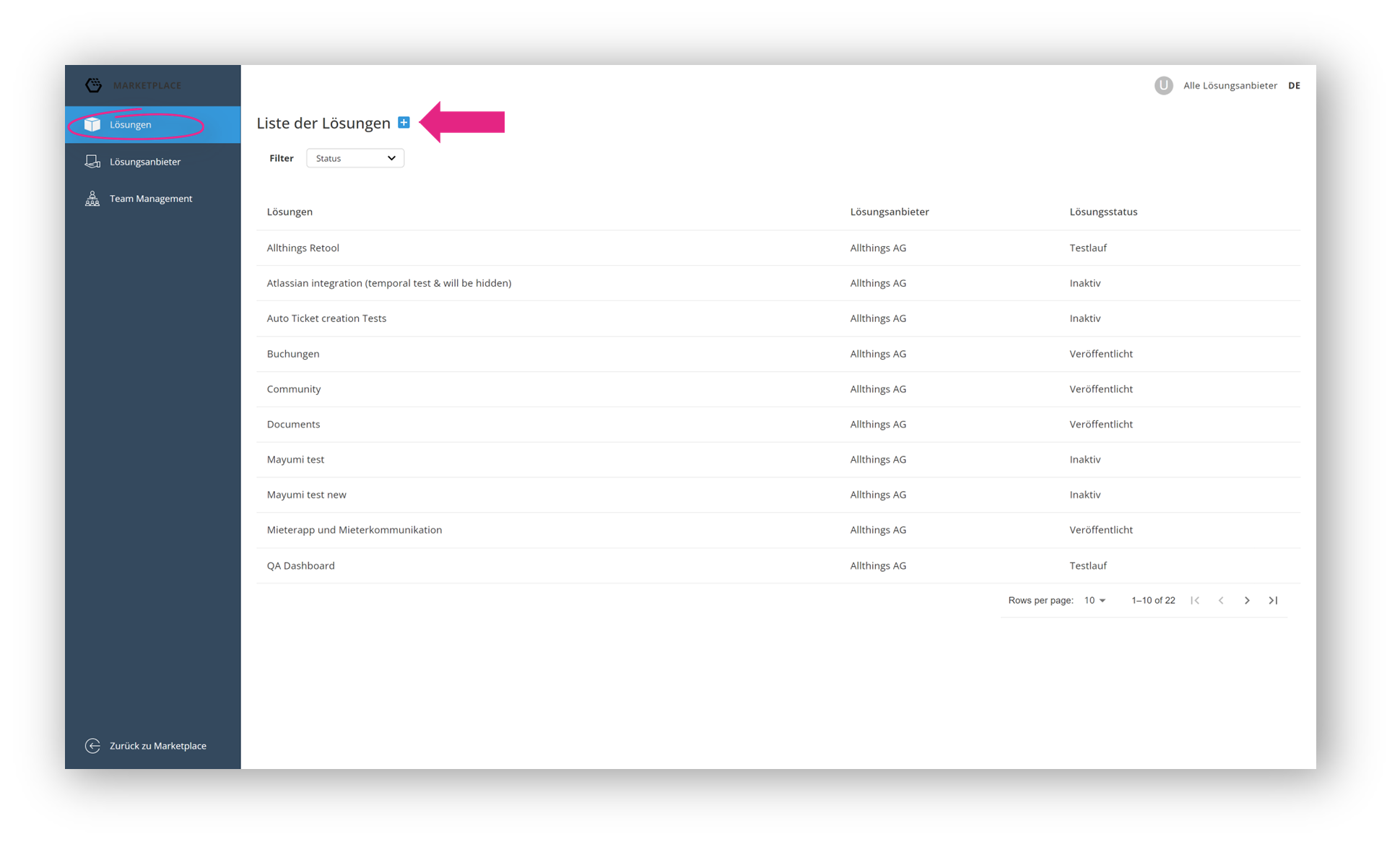 You will then be taken to a page where you can present more detailed information about your solution.
General information about the solution
Under the item "Solutions" you must provide some general information, such as:
The name of the solution,
The solution category and contact information.
In addition, you can add a logo to the solution. Usually, the company logo is used for this purpose.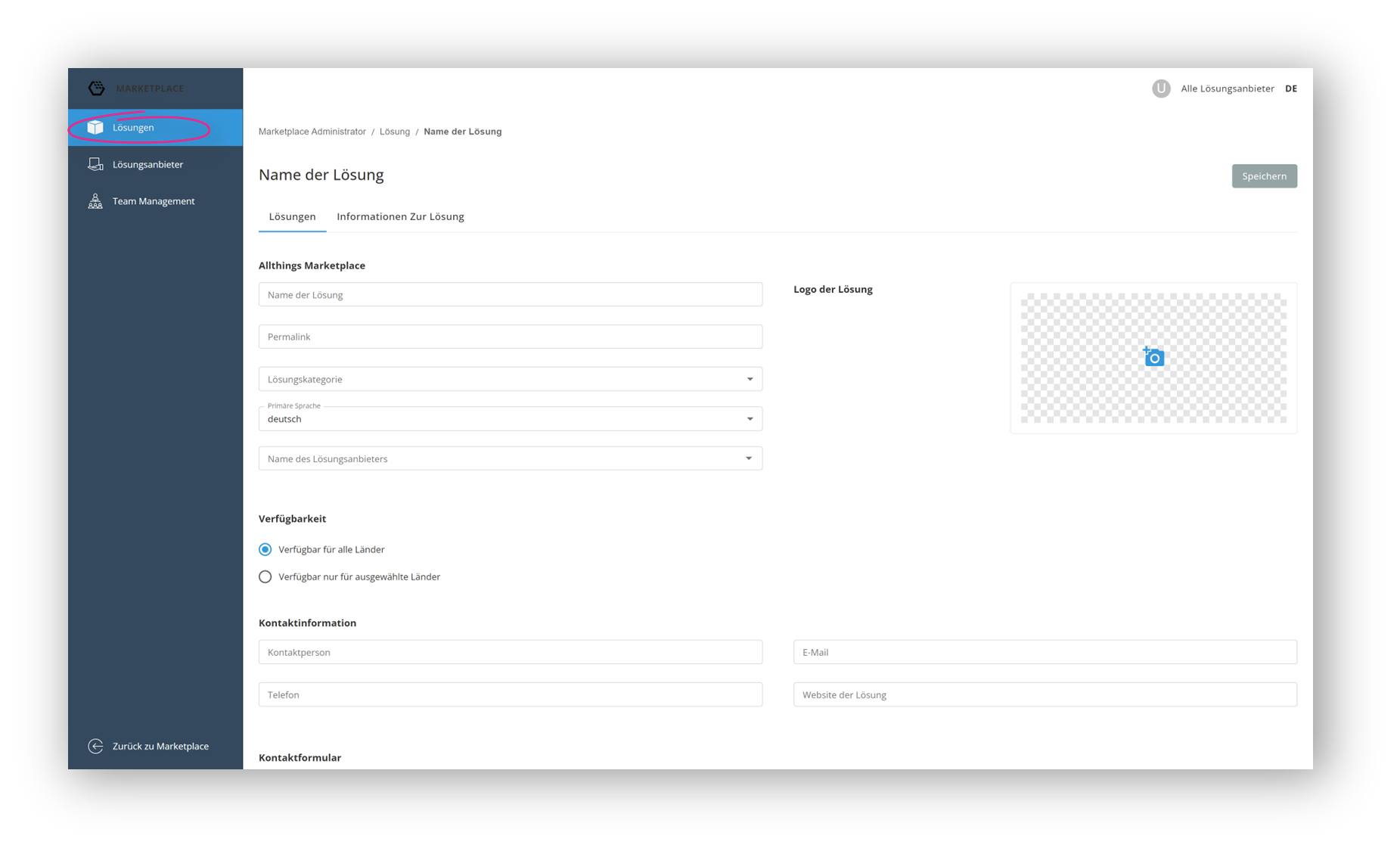 More specific details about the solution
Under "Solution information" you can add more details about your solution.
Image for card view
→ appears in the overview - more detailed information in the next section.
Short description
More detailed information such as images, videos and texts on the page.
Using the dropdown menu in the upper right corner, you have the option to add translations for all content. We recommend adding content in English, French and German.
After you have made changes, don't forget to click "Save" in the upper right corner.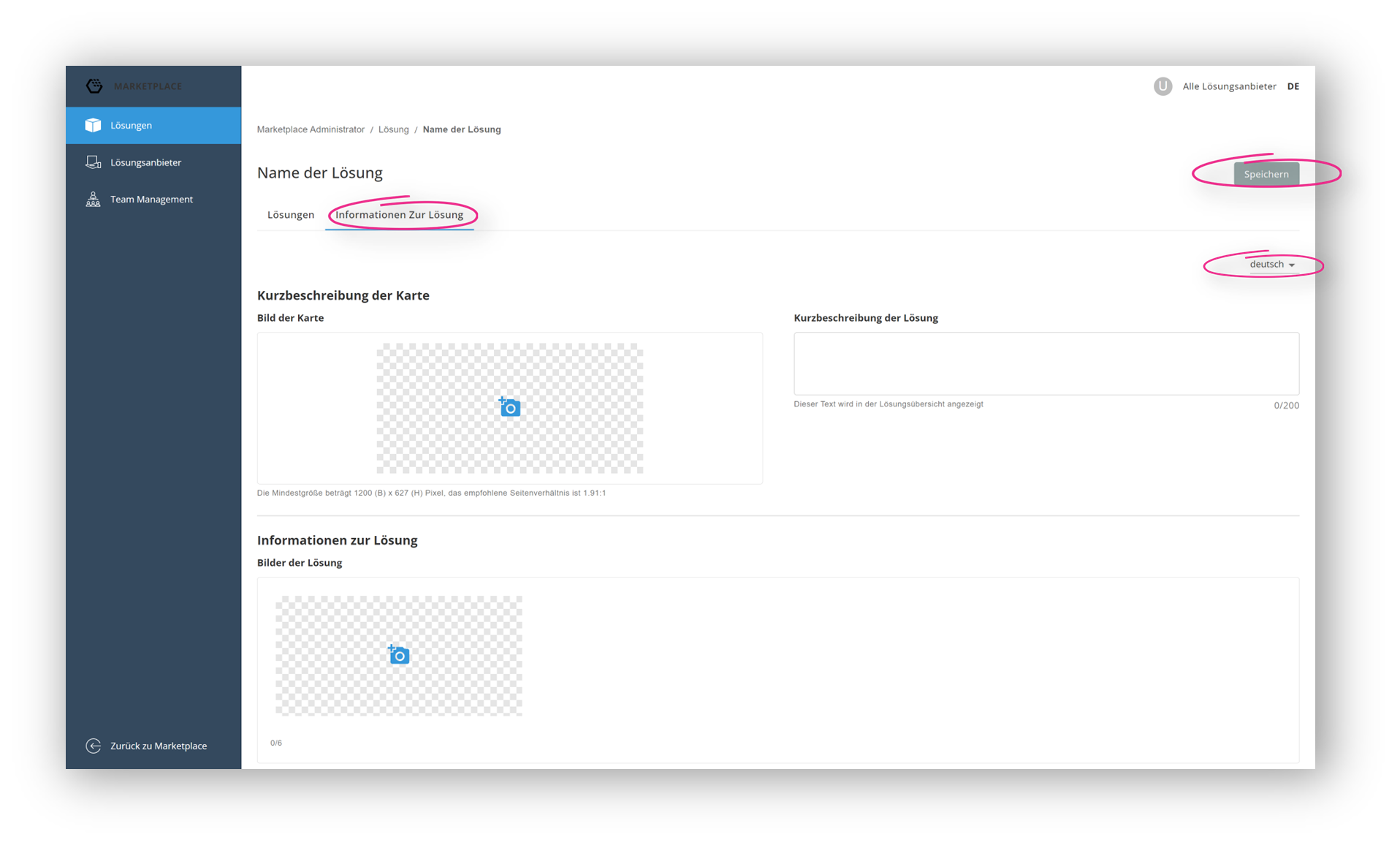 Publishing a new solution
Once the solution is created, it is not yet published in Allthings Marketplace. This happens only after we have checked the content and the integration is also technically functional.
Inform us as soon as you have created a new solution so that we can work on the technical integration in a timely manner.
Where does the information appear in Allthings Marketplace?
The following screenshots show which information is displayed at which location in the Marketplace.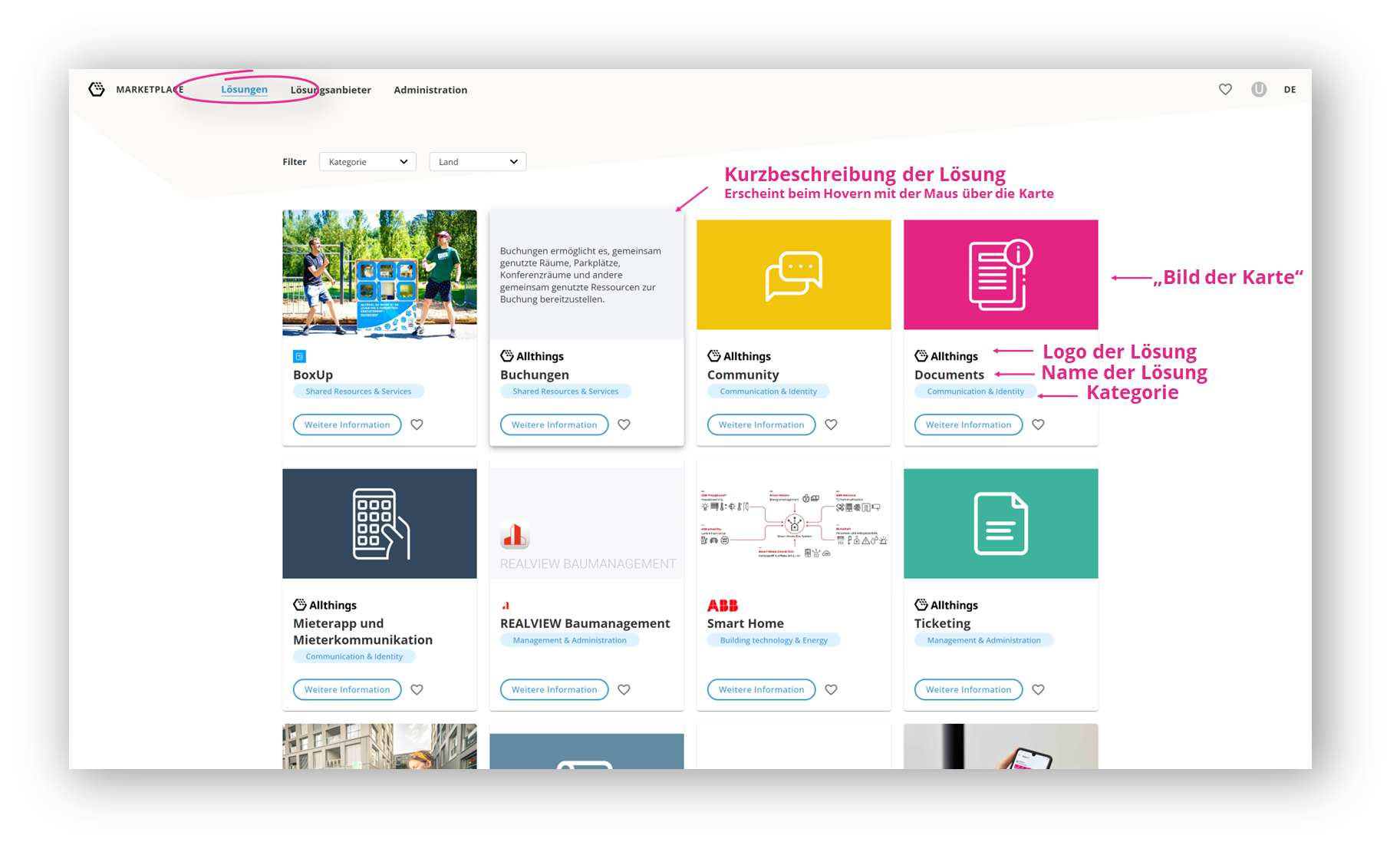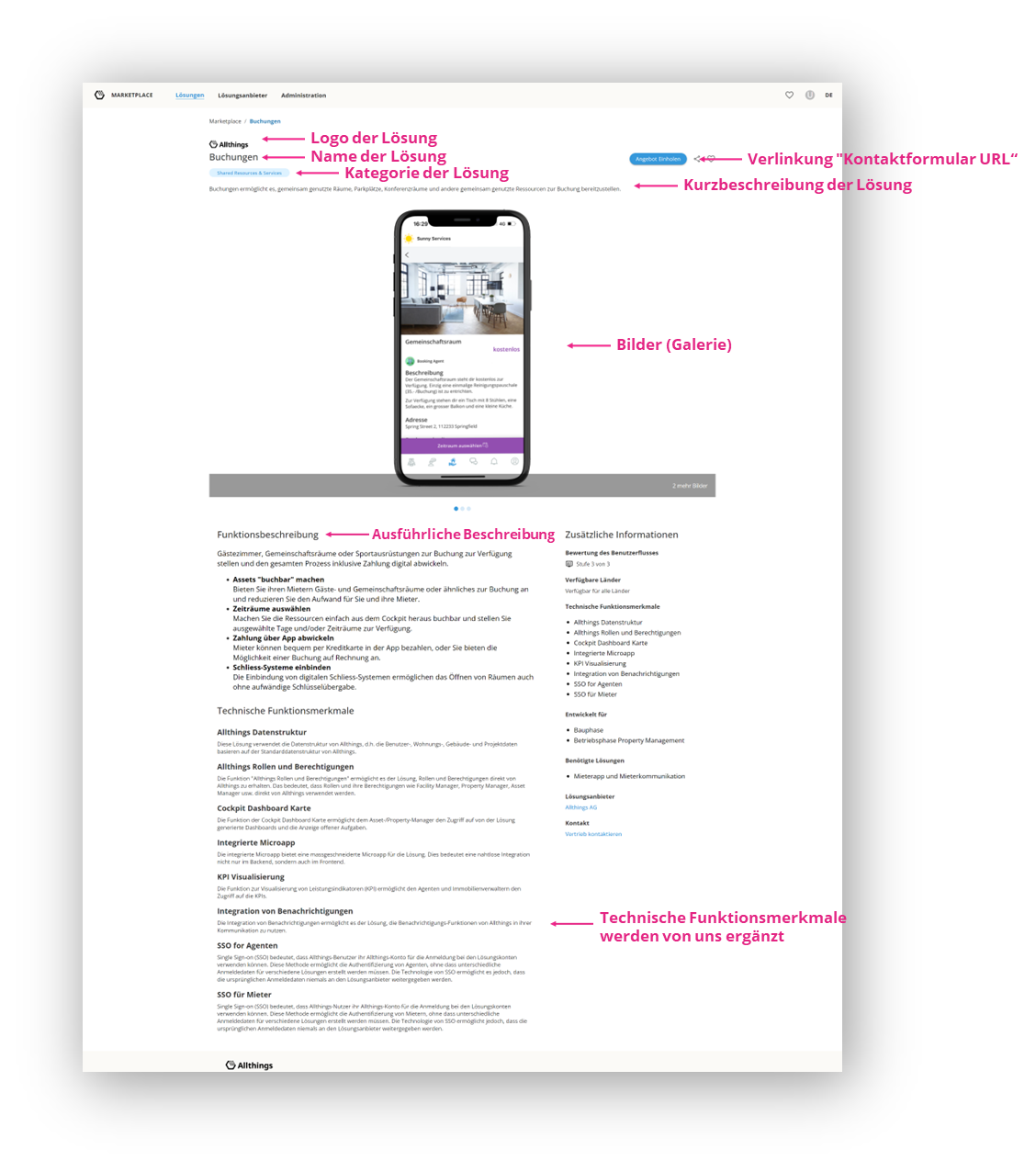 Further steps towards the integration
After you have provided us with all the information, our team works hard to fully integrate your solution. However, this process takes some resources and may take several weeks.
Once your solution has been published, you will be notified immediately and can review the content again.