Content
After you have successfully logged in to Allthings Marketplace, you can directly manage your solution provider's information. This includes information about your company, such as name, address, contact details and a short and detailed description.
Once you have been granted access to the administration area, we have already created a solution provider for you. However, it is the responsibility of our partners to add and update information. It is extremely important that you initially add all information accurately so that we can review it and publish your company in Allthings Marketplace.
Customize information
After successful login, navigate to the administration area.
Click on "Solution provider" in the menu there.
The page of your solution provider will then appear directly. Here you can enter and complete all necessary information.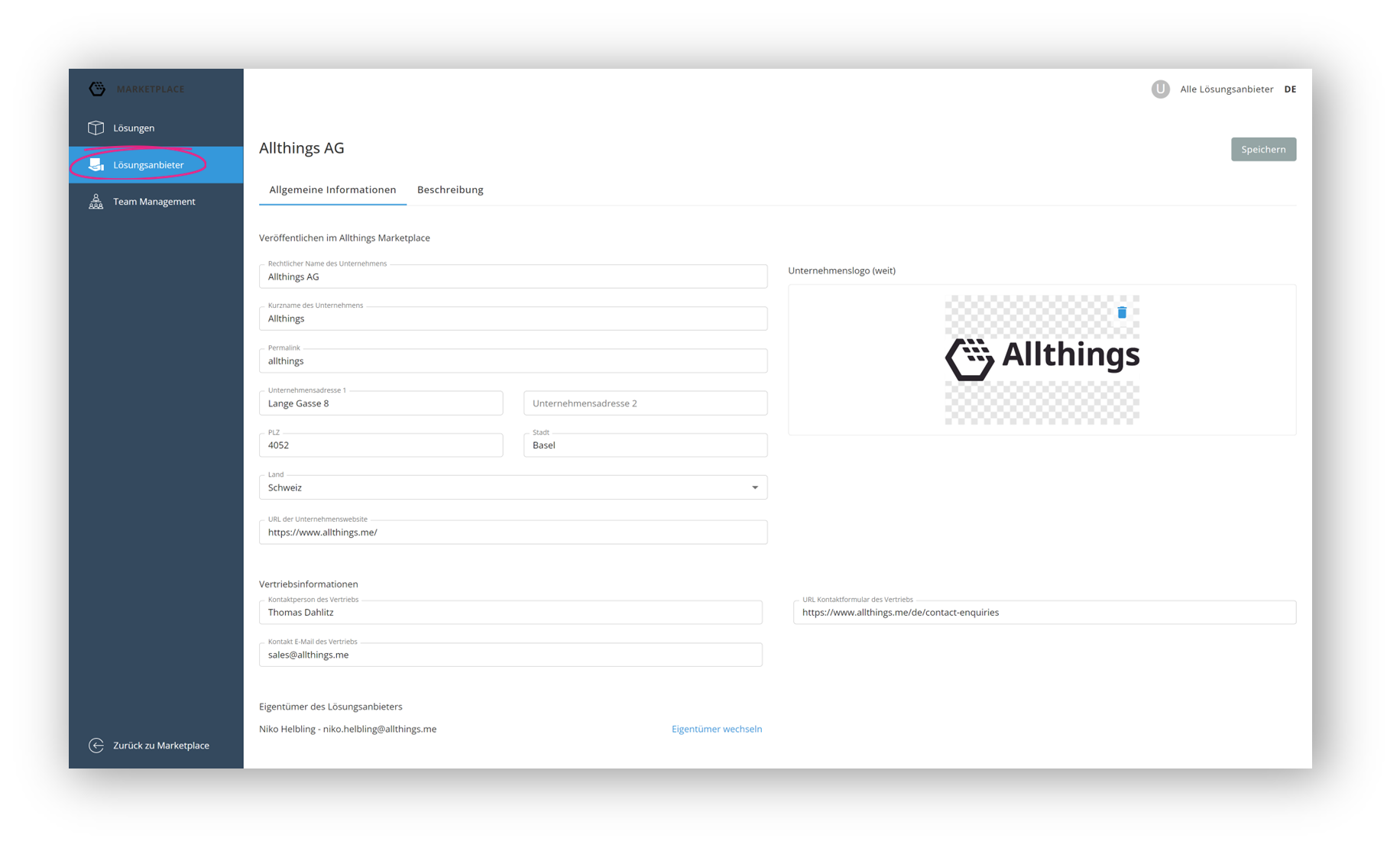 General information
Under this section, you enter your address data and a sales contact. Usually, data has already been entered. Please check them anyway.
Description
Here you can enter a short description and a detailed description of your company.
In addition, you have the option to add translations via the drop-down menu at the top right. We recommend adding the texts in German, English and French.
After you have made changes, do not forget to click on "Save" in the upper right corner.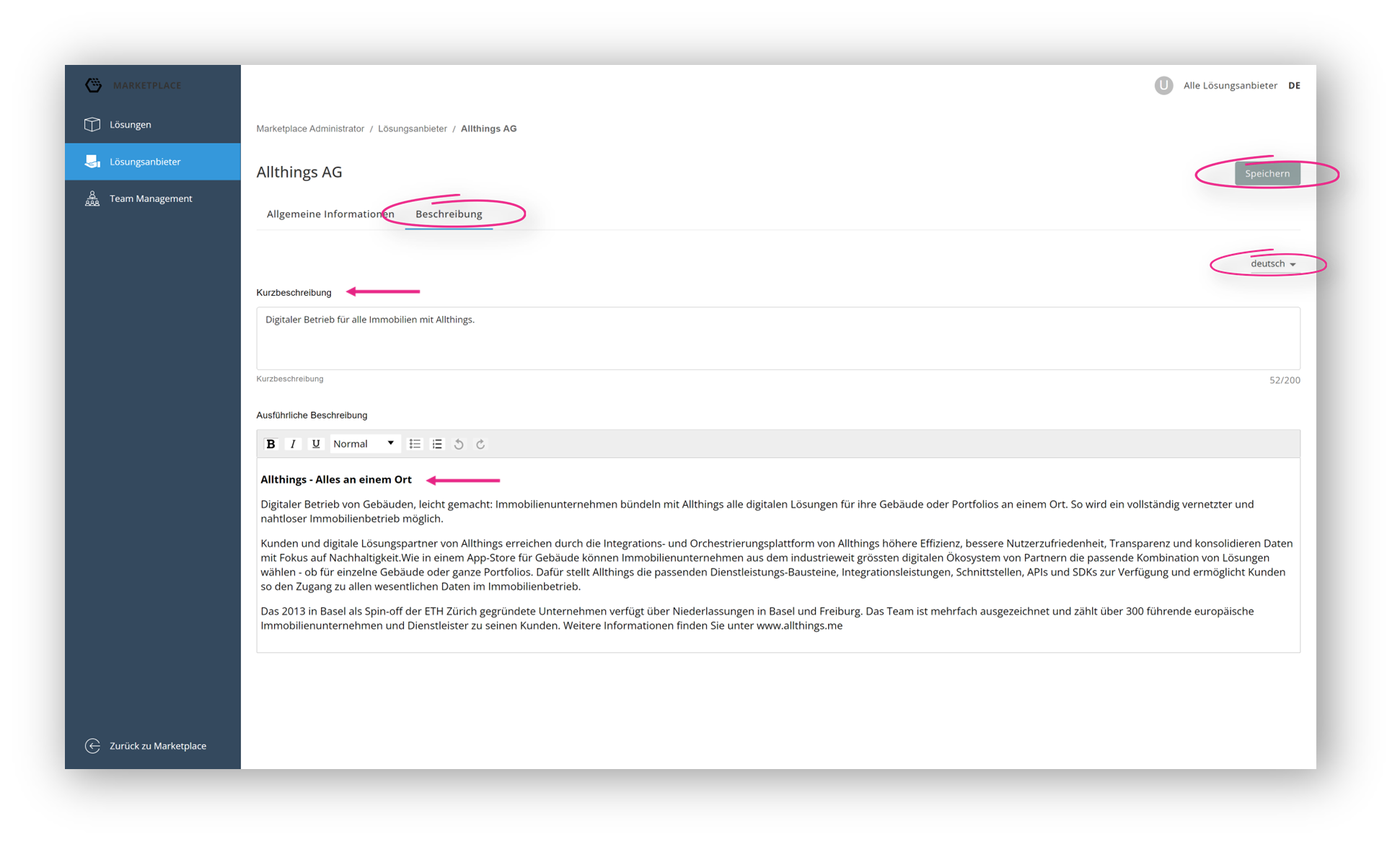 If all the information has been customized and saved, please let us know, so we can review and publish it.
Where does the information appear in the Marketplace?
Since there is no preview of the solution provider, the following two screenshots show which information is displayed where in the Marketplace.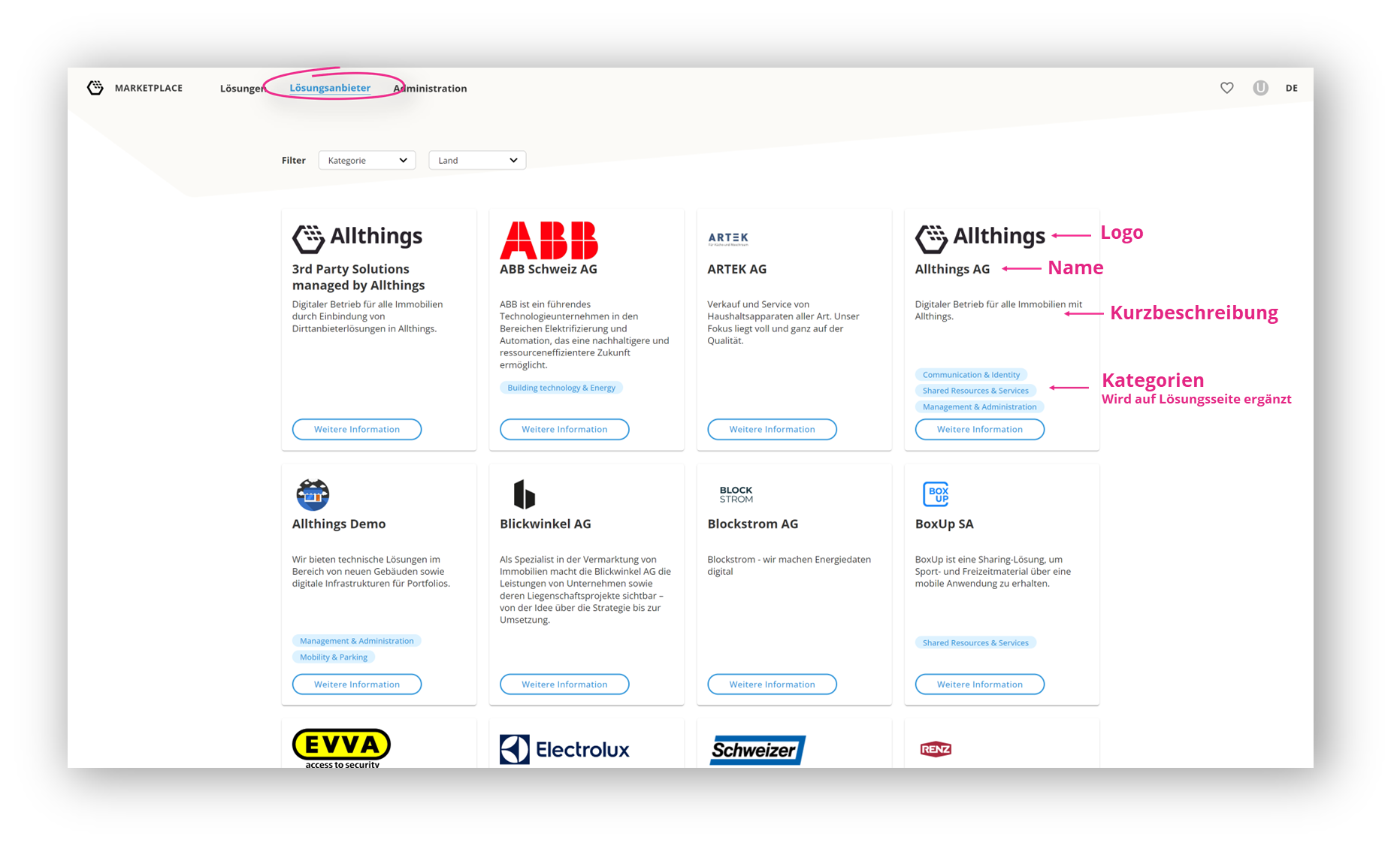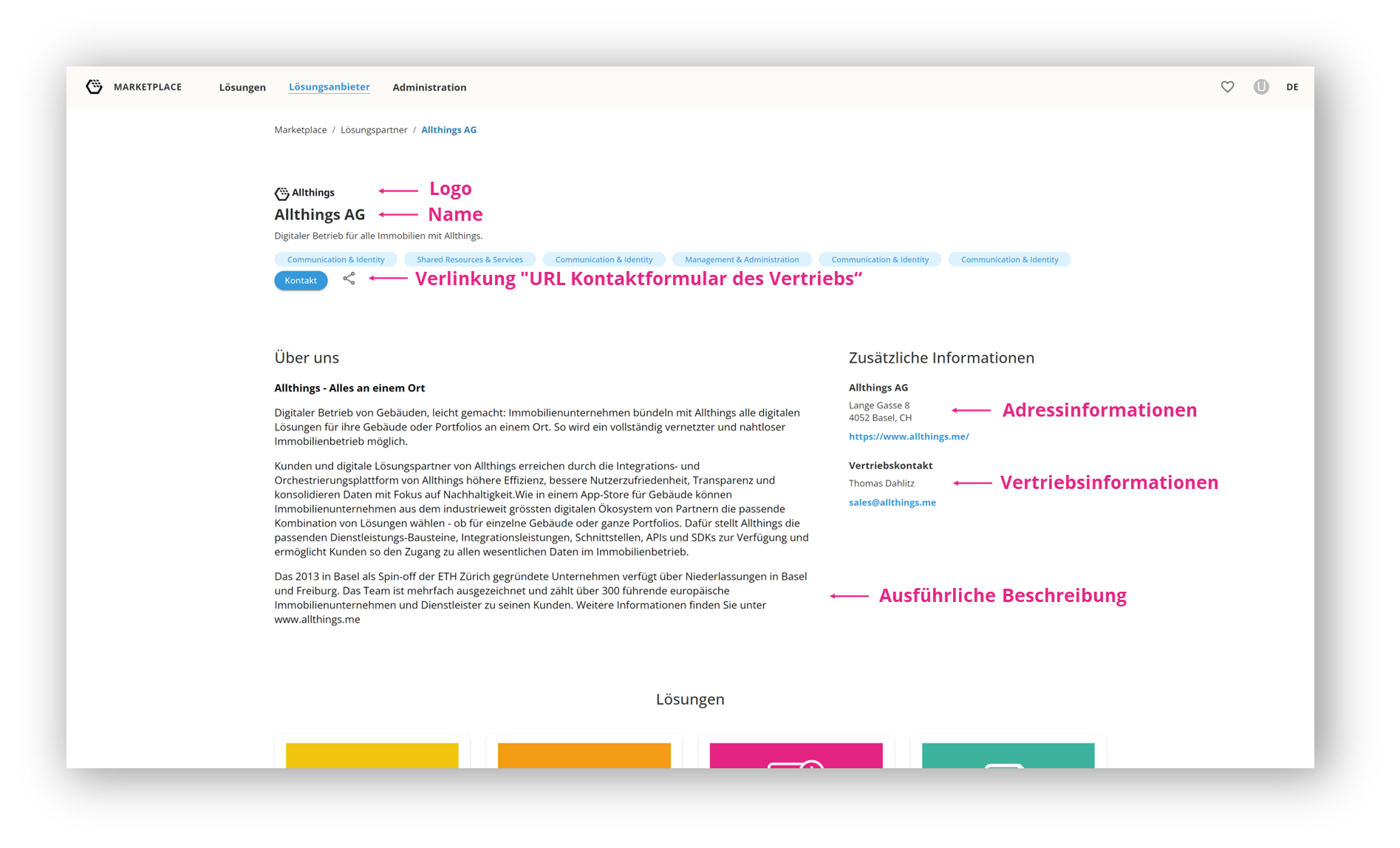 Further necessary steps
After you have updated your solution provider, the process is not yet complete. In order for us to integrate your solution into the Marketplace, it is mandatory that you create a solution.
You can find more details here.