The Marketplace in your community
promotes the sustainable use of resources.
keeps your piggy bank full – or even fattens it up if you offer your own services.
can offer you the assistance you need, right in your vicinity.
What a marketplace is and how it works surely needs no explanation: Here you can sell or give away anything you no longer need. Or offer your help – either free or for a fair price.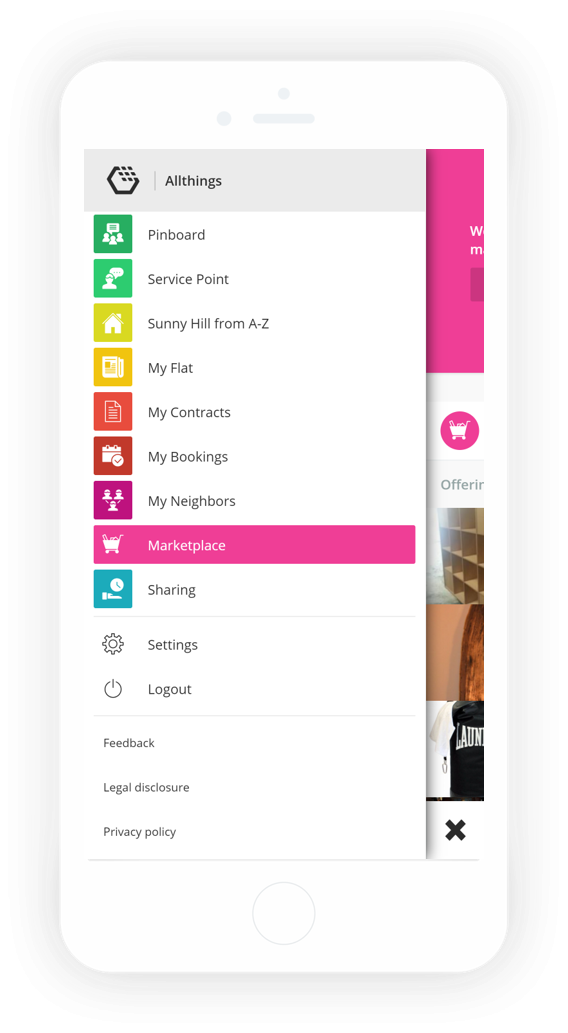 Placing an ad
If you're on a PC or tablet, click on the plus sign at the top of the app's main menu and select 'Sell something'.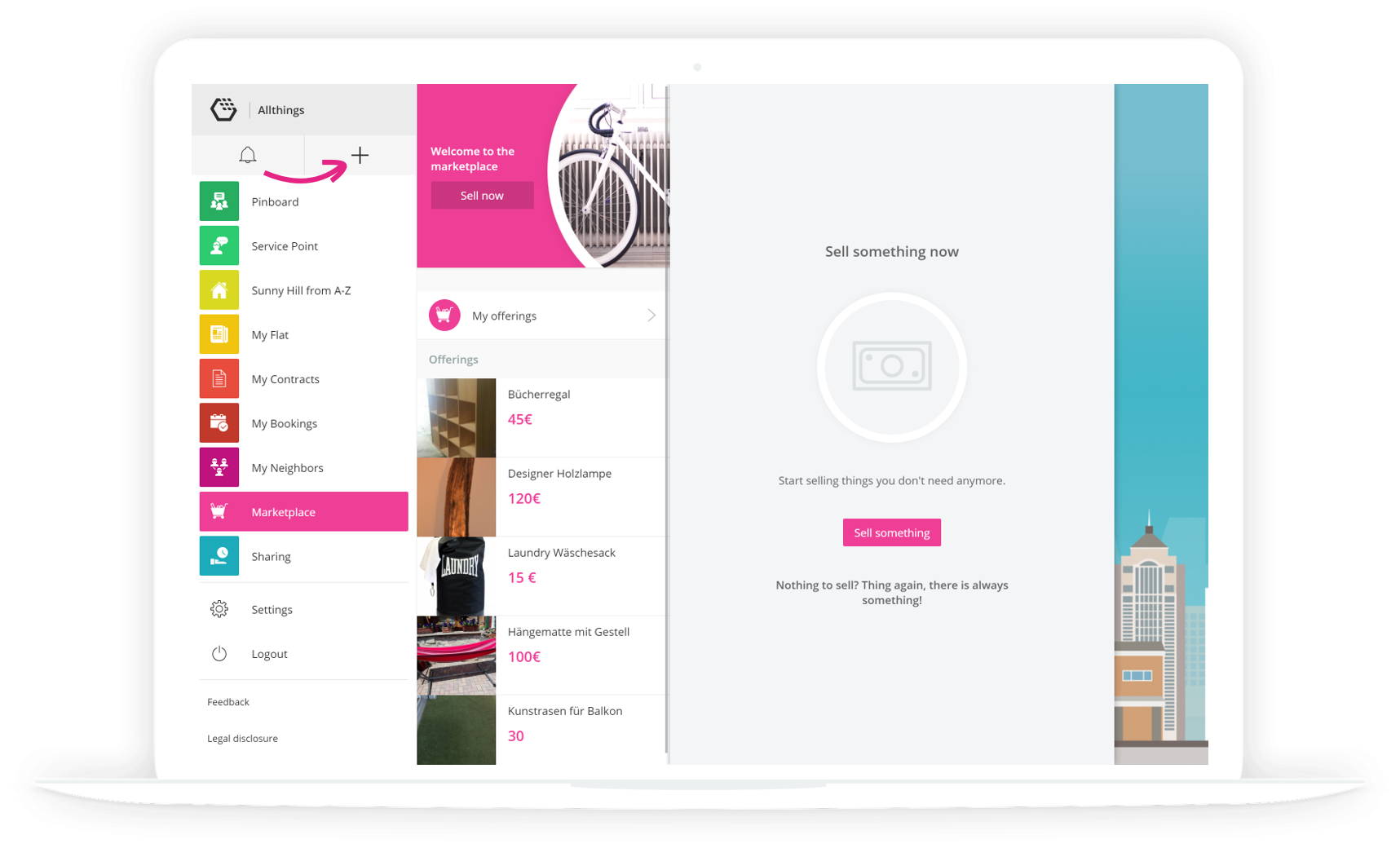 If you're on your smartphone, you'll find the plus sign in the lower right-hand corner.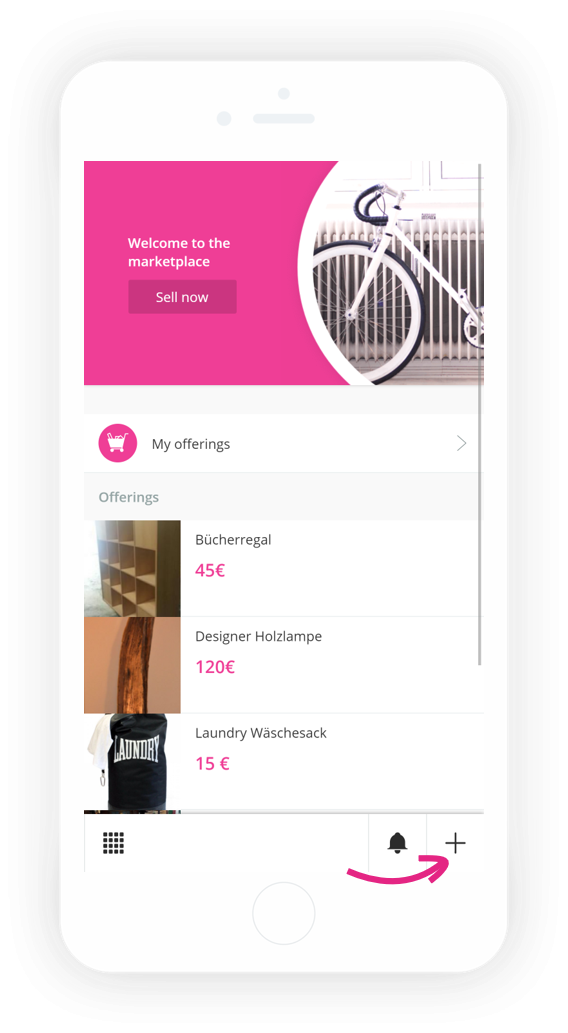 This will open a window where you can enter all of the important information like the item's name, description, suggested price and your phone number. We also advise including a picture of the item you want to sell. Items without pictures are only half as interesting.
Community Rules
Please keep in mind that you are only allowed to sell personal things that belong to you. You may not put any things up for sale that are illegal (like pirated copies) or in bad taste. Also only offer things that somebody might actually be able to use. Once you've sold the item, delete your offer from the Marketplace.