Use the Pinboard to reach all the neighbors, colleagues or people in your neighborhood.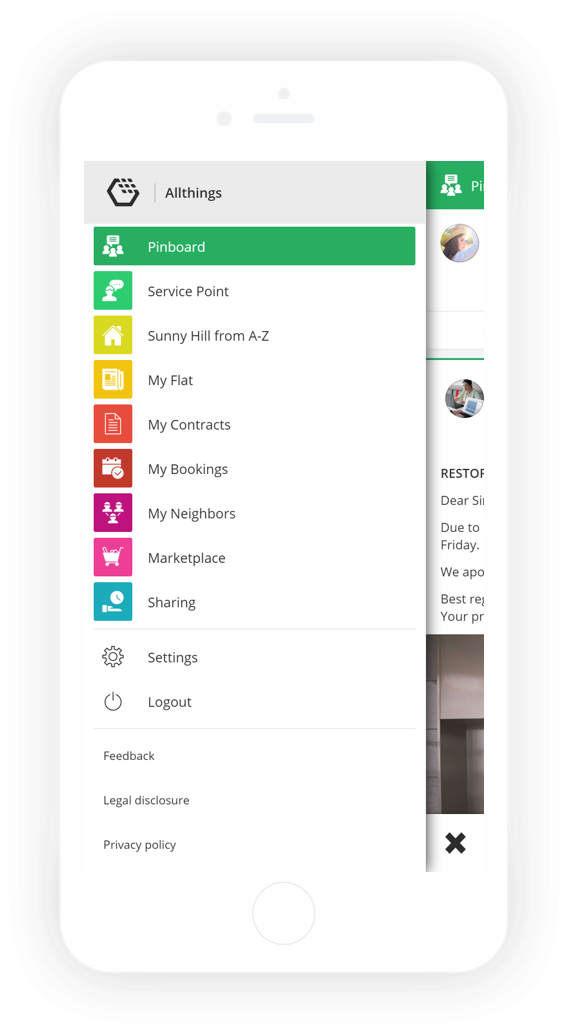 Writing a Pinboard post doesn't take much time. Click on 'What you want to say' and write your text. You might also want to add a picture to round off your post. And voilà, you've created your very own post.
Visibility settings
You have two options: either publish your post in your vicinity or only at your address. Do this by clicking on the eye under your post.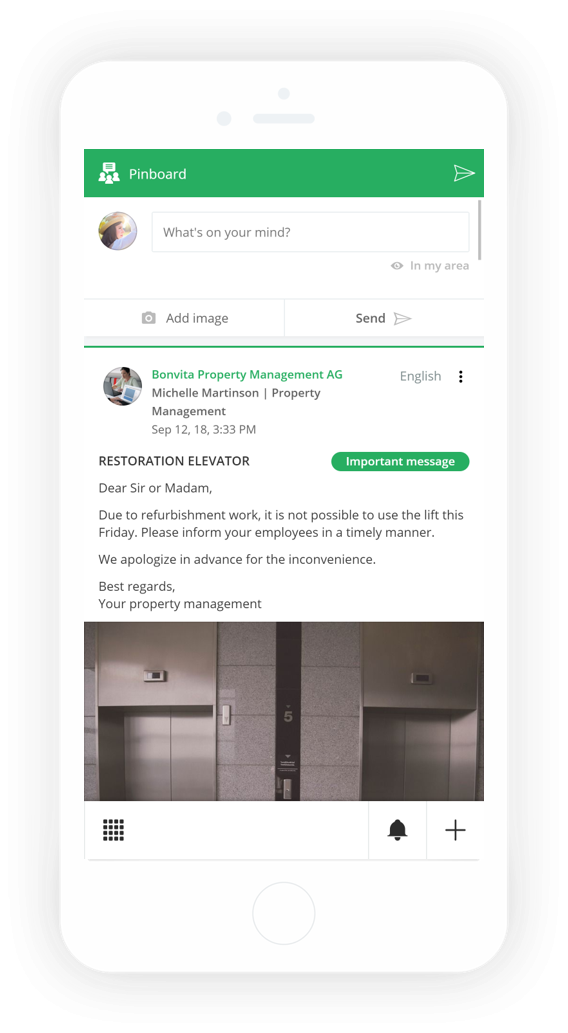 Edit or delete posts
To edit your post, go to the post and click on the three dots

in the upper right. Then you'll be able to edit your post, correct a misspelling or add a picture. You can also select the 'Delete' option to remove your post from the Pinboard.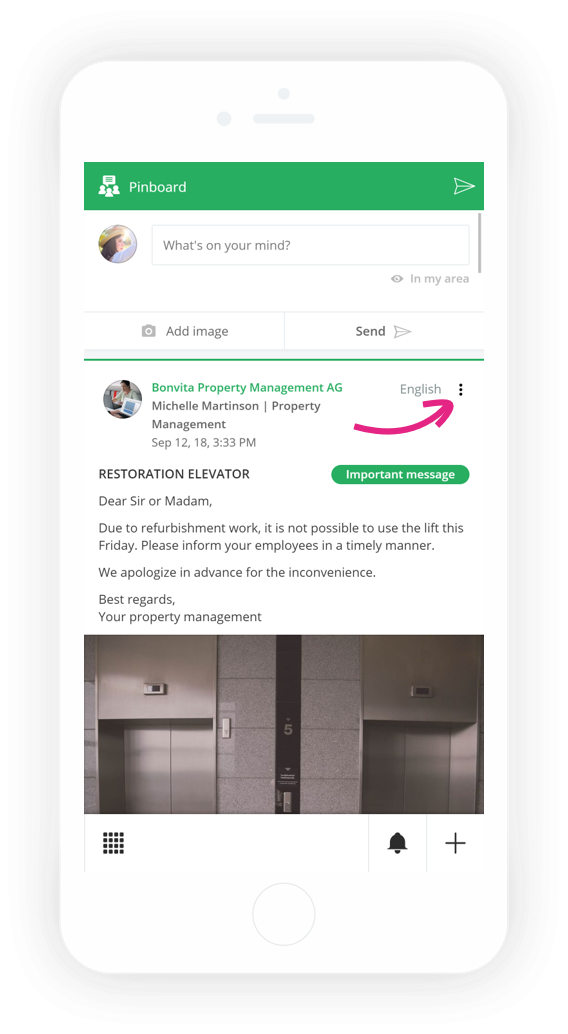 Commenting and Liking
You can like and comment on pinboard posts - unless this feature was actively disabled when the post was created. To do this, simply click on the appropriate buttons. If you comment on a post and send the comment, you cannot change or delete it afterwards.
You can also mute pinboard posts of a neighbor by clicking the three dots

in the upper right corner of the post and select mute.
Please remember to follow the Community rules at all times, that you have agreed to as part of our Terms of Use. Please be sure to communicate your content in a friendly and constructive manner. If you have any questions or suggestions concerning your apartment, please use the Service Point to communicate directly with your property manager, not the pinboard. Based on your agreement to our Terms of Use, it is our responsibility to delete inappropriate content from the pinboard if you violate our Community rules. If you would like to review our Community rules, you can do so here.